On Impartiality in the Senate Trial
Let's be clear-eyed about this.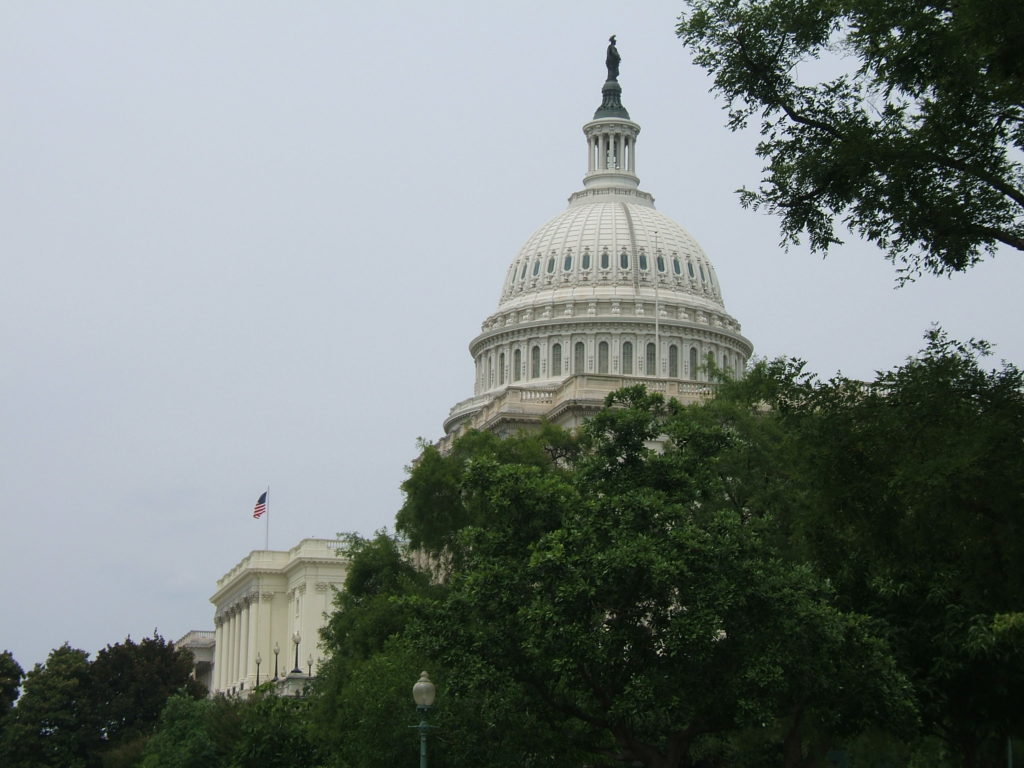 As Doug Mataconis noted recently, Senators will, based on the 1868 version of the Rules of Impeachment (and last amended in 1986), swear the following oath when they sit as jurors in the impeachment trial of Donald J. Trump:
I solemnly swear (or affirm, as the case may be,) that in all things appertaining to the trial of the impeachment of ______, now pending, I will do impartial justice according to the Constitution and laws: so help me God.
Doug noted in his post that Majority Leader McConnell has said "I'm not an impartial juror. This is a political process." Indeed, he stated "Everything I do during this, I'm coordinating with the White House counsel."
To add to that, Senator Lindsey Graham, Chairman of the Senate Judiciary Committee, has stated "I am trying to give a pretty clear signal I have made up my mind. I'm not trying to pretend to be a fair juror here."
It is, therefore, quite clear that these Senators are not going to take the black letter of the oath seriously.
This has, not surprisingly, sparked outrage among many who find Trump's actions grounds for removal, and further underscores in the eyes of many that Republicans are not taking the process seriously. Further, the fact that we keep analogizing this process to a legal trials leads many to expect the Senators to actually behave like jurors.
The problem is, as much as I might like to have Senators attempt to put on an impartial mindset, my brain won't allow me to get upset about the fact that elected, partisan actors are going to act like elected, partisan actors (to get all political sciencey for a second, partisans gonna partisan). Further, from a fully empirical point of view, I know that even if they all pretend like they are going to be impartial, they simply aren't going to be.
I prefer the honesty to faux impartiality and McConnell is not wrong, this is a political process.
I think honesty is especially important with how this is discussed by the media. The wording of the oath should be serve to short circuit reality, meaning that the press should not cover the process as thought it will be impartial, when it decidedly will not be. A clear-eyed approach to this is essential for true understanding to take place.
Indeed, the behavior on display by McConnell, et al., is fully in keeping with previous posts I have written about the role parties play in bridging separated branches and changing the dynamic of textbook checks and balances. McConnell is far more incentivized to protect the leader of his party than he is to protect the independence of the chamber he leads.
As such, if this all was really an actual jury trial, none of the Senators would be qualified to sit, as they all have some level of stated position on the defendant. So that analogy has substantial problems.
This is not to say that a partisan actor cannot take an oath to have an open mind to hear all the evidence or something to that effect, but impartiality is certainly a bridge too far if the word has any meaning.
So, really, if the Senate really wanted to be honest, it would alter the oath in some way, because there is no way that any of the Senators who take it can really mean it.
There does have to be some kind of oath, as the Constitution requires it in Article II, Section 3 (but the wording and nature of the oath is not specified).
At a bare minimum we should not be surprised (less offended) when elected partisans behave as such.