On the Act of Voting
A discussion of what #NeverTrump means, on Sanders v. Trump, and some about the philosophy of voting.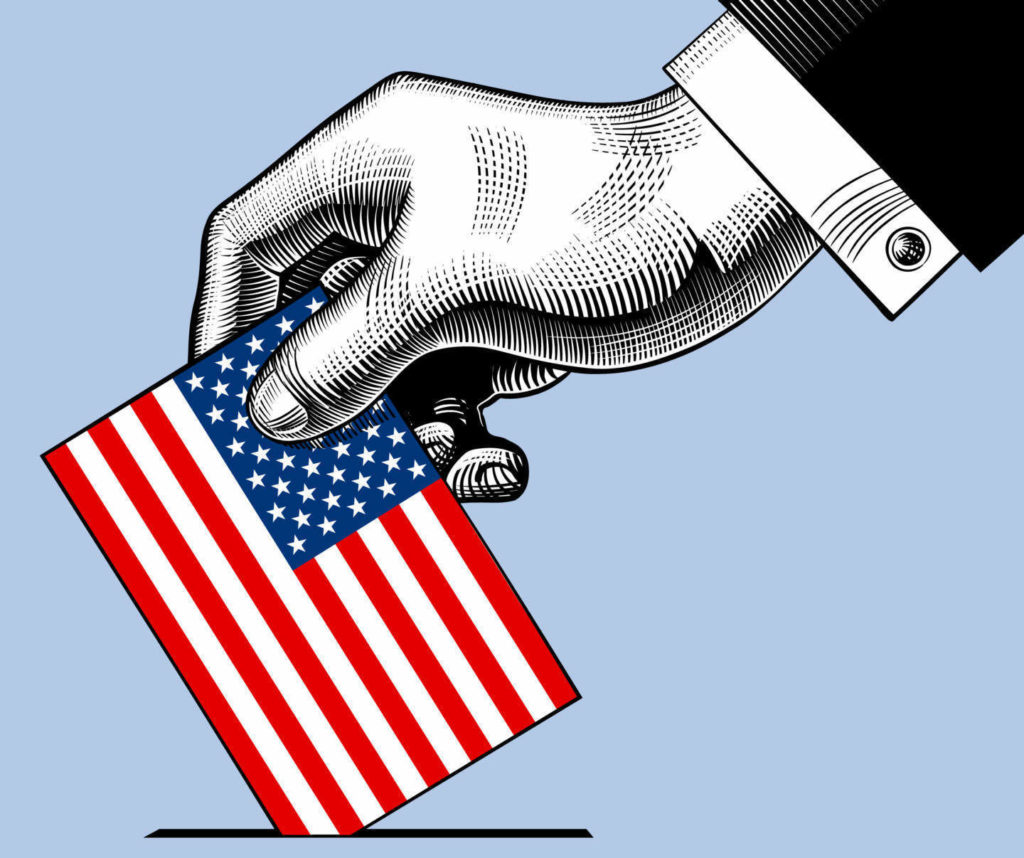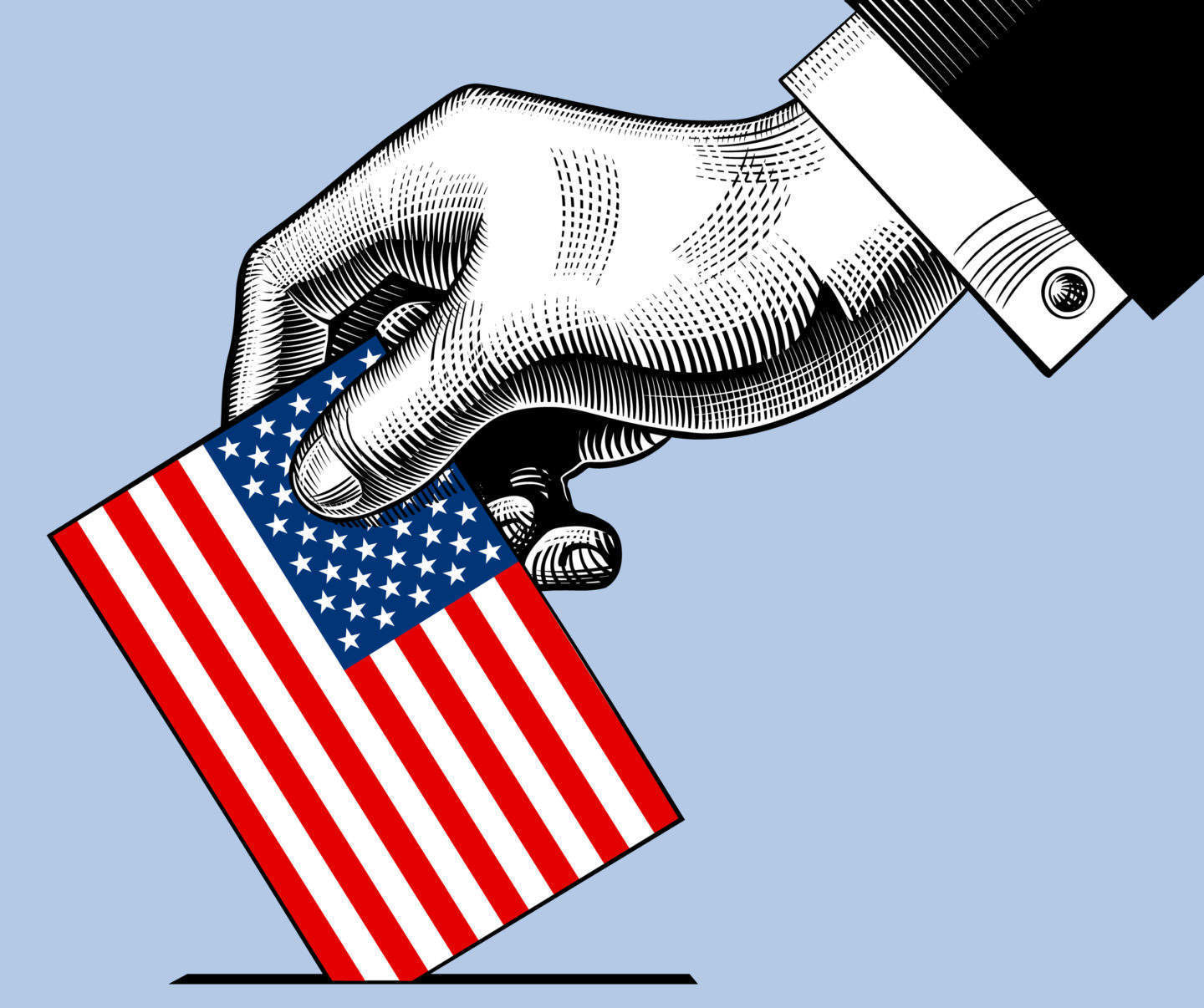 There is a debate that has emerged several times in the comment sections here at OTB that boils down to a question of what casting a specific accomplishes in a given election (ins terms both of who it helps get elected, but what the vote itself means). The most recent iteration was is James Joyner's post, Sanders as the Democrats' Trump.
The main context for this debate really has been the Trump presidency. So, that specific scenario becomes the focus of this post (although there are some more abstract ruminations as well). In other words, the general context of this discussion is whether one should cast one's vote for a third party candidate (or abstain from voting) in the context of US elections (especially for president) given the way in which our system essentially creates a binary choice.
While I do want to start with 2016/2020, let me provide a spoiler for the broader conversation: I am not making the argument that every vote a third party is a wasted vote. However, I think that context shapes these issues and that there is not some pure vote-casting function that remains constant across elections (or electoral systems).
To focus on the Trump issue, the conversation boils down to a version of what should "#NeverTrump" mean. As my co-blogger Doug Mataconis has pointed out in the past, to him that meant simply that he would never vote for Trump, but that it does not mean voting for his Democratic opponent.*
I do understand the position but have long thought that if one is really, truly opposed to Trump because he is a uniquely bad candidate/president, then the truly efficacious NeverTrump position would be one that included voting for the only candidate with a chance of defeating Trump (i.e., the Democrat).
My logic is pretty straightforward: any voter (especially a Republican/Republican-leaning one) who finds Trump so problematic that they cannot vote for him should be willing to do whatever is necessary to keep him out of power. In other words, once I have declared myself NeverTrump am I not saying I do not want Trump to be president? In the US system saying that you do not want Trump as president is to say that your favor the Democrat as president (because that is the only other possible outcome, save in the most improbable of elections).
But wait, you say: just because I don't want Trump, doesn't mean I affirmatively want the Democrat!
To which I cannot help but ask, "what does never mean?"
I get it: many NeverTrumpers are just saying that they will never vote for Trump. Ok, fine, but if he is so bad that one cannot vote for him, what is the point of then not doing everything in one's limited power to ensure that he is never president? By not voting for Trump you are not affirmatively helping him into office, but how is voting third party or abstaining an efficacious use of the vote? What does never really mean?**
I will readily admit that I am with Tom Nichols: I can vote for any Democrat who is mentally stable and not compromised by an enemy power. This, to me, is the real definition of NeverTrump. Never means he will never get my vote and, moreover, that I think he should never have been in the White House to begin with and, therefore, should never be re-elected.
(After all, a lot of people didn't want Romney in 2012, but there was no NeverMitt movement). **
I think this because I would argue (indeed, have been for some time now) that Trump is a threat to the stable global order (not that he will start wars, but that he is damaging the foundations of the post-WWII liberal order in a way that could have some serious long-term consequences) and that he is a genuine threat to the fabric of our constitutional order. Further, he is corrupt and incompetent. And, to make all of that worse, he surrounds himself with the corrupt and/or incompetent. He, quite simply, does not understand his job and he clearly puts his personal interests before those of the country. These are reasons to never have wanted him to have power in the first place and to never want to see a second term.
This brings us to the unfolding 2020 election, which is shaping to potentially be Sanders v. Trump (although it may yet be another Democrat). Sanders as the nominee causes a lot of people heartburn (if anything, a lot of people are worried he will lose to Trump, and if one is the kind of NeverTrumper defined above, that is a serious concern). I will admit that I am by no means thrilled by a Sanders' candidacy (and, to be honest, I am not thrilled by any of the candidates, but Sanders is well down my personal preference list).
So this gets to the debate from about the purpose of voting and whether someone who is seriously opposed to Trump should vote Democratic, regardless of the candidate.
One position is that voting is an affirmation of a candidate, and if one cannot affirmatively support Sanders, one should not vote (or one should vote third party). However, to me, voting is an application of power, however small, and power should be deployed that helps generate an outcome. Voting third party or abstaining in the current context is, I would argue, dissipating power, not utilizing it.
I suppose what ultimately gets to me about the whole position is as follows. The person who is opposed to Trump, but who votes third party (or abstains) clearly is hoping that the Democrat will win, they just don't want to taint themselves by voting for a candidate they don't especially prefer (even if they prefer then to Trump). Given that we all know that the third party candidate is not going to win, is not the most efficacious choice to vote for the Democrat?
To me there is a weird abdication of responsibility that goes with the logic that says "Trump is singularly awful, but I cannot vote for the Democrat, even if I hope that the Democrat beats Trump."
(Of course, if one really thinks the D to be equally bad to Trump, then this discussion does not apply).

Additionally, as I have also argued before (and very much still believe), the number of votes cast against Trump matter as a signaling device. If anything, the more voters who vote Democratic because of Trump are votes the Republican Party needs to understand that they are losing.
I live in Alabama. Alabama will be red (deep red) on election night. One could argue my anti-Trump vote will not matter (and, as far as the Electoral College is concerned, it won't). But we will add up the national popular vote for discussions' sake. If Trump wins the EC again but loses the popular vote, the bigger the margin, the more some will see the flaw in the system. If he loses overall, the bigger the loss, the bigger the signal sent to the GOP (and to history).
I think all of that matters (but understand that one's mileage may vary).
After all, what is a vote?
A vote is the sliver of popular sovereignty that a citizen has in a representative democracy. And, of course, how that vote is applied and counted varies depending on the electoral rules (the Electoral College v. a direct popular vote, for example).
It is worth remembering, too, that voting is a collective action problem. What I do, individually, with my vote really has practically no significance. Elections rarely come down to one singular vote (although it does happen in some local elections). So if I abstain or vote third party or write-in Vermin Supreme, it doesn't matter.
However, if enough people who think this way act as described, it can definitely matter. Hence, the collective action problem.
Consider: if I am an abstainer and everyone else does the same thing, that would be a massive collective problem that my individual act does not create.
The difference in Florida in 2000 was 537 votes. The difference in the EC in 2016 boiled down to ~77,000 votes across three states. As such, it doesn't take a lot of people, out of ~120 million voters to change outcomes. So, if enough people who can't stand Trump and think him a serious threat choose to vote third party or abstain, then they will have four more years of Trump because the collective result of their individual choices will sum to his victory. This appears to me as those voters getting what appears to be their worst possible outcome.
This is because, quite simply, the act of voting does not exist in a vacuum. It is heavily influenced by the electoral system wherein that vote is embedded. Our Electoral College, especially with the unit rule (i.e., that the plurality winner gets all the electoral voters from a given state) means that not only are third party votes wasted, but votes for the second-place candidate are also wasted (they aren't used in determining who wins the presidency). The contest is about getting the plurality to win the EVs. If one is NeverTrump in whatever iteration of that concept, the only efficacious vote is for the Democrat.
Basically, there is a difference, I would argue, between voting solely as a matter of pure preference and voting as part of a broader system and process and, therefore, the way in which a given vote sums (and that verb is important) up with all the others.
Am I saying that one should never vote third party in our system? No. I think there are times that sending signals of discontent for both parties is appropriate. I also understand that sustained third party voting can start to put pressure on the prevailing parties (but, I continue to also think that given the US primary system that such efforts are likely fruitless).***
This post has become longer (and taken longer to write) than I initially intended, so I will stop here, recognizing that some issues need further elaboration (and hopefully the comments will help tease those out).
---
*I feel like Doug wrote a post on this, but I may be thinking of something he posted on Facebook, as I cannot find the specific post–but I will admit to only looking for a few minutes. Regardless, one can get a sense of his position from the comment thread on a James Joyner post from June of 2019: Should NeverTrumpers Become Democrats? The comment thread also has a version of the vote debate that inspired this post.
And before anyone asks: I have no new update on Doug (the latest remains, to my knowledge, that Jazz Shaw spoke to him about a week ago).
**Indeed, for the most part, when people don't want the R, they tend to vote D and don't talk about NeverX. The "never" issue is really relevant to Rs only–in fact for a self-professed small-l libertarian like Doug to proclaim he is NeverTrump is not that big of declaration unless he is willing to go all the way to voting D, which he is not.
***A simple example: in the UK a party like UKIP put pressure on Conservatives by running candidates and siphoning votes. In the US it is much more effective for a UKIP-like movement to simply run in the primaries as a way of directly influencing the party, and maybe even getting into office. See, e.g., the Tea Party.