On (The Lack Of) Journalistic Ethics At The Daily Caller
The Daily Caller crosses a line and doesn't seem to regret it.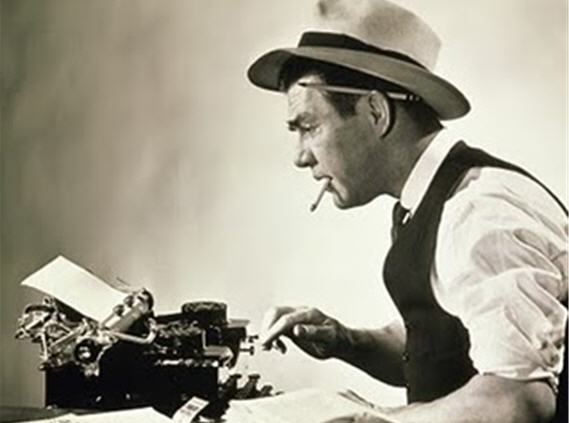 Yesterday afternoon, The Daily Caller's Ford Springer published a piece called "It's High Time Barron Trump Starts Dressing Like He's In the White House," in which he criticized the President's son, who is all of eleven years old, for the manner in which he has dressed since moving to the White House in June. The specific instance that appears to have set Springer off occurred on Sunday when the First Family was returning from the President's three-week stay in New Jersey while the White House's West Wing was being renovated. Much like any other boy his age would be, the youngest Trump sibling was wearing a red t-shirt and khaki shorts. Mind you, this was basically a trip back home from summer vacation, not some official White House event and the only reason we know about it is that it was caught on camera by the White House pool photographer covering the Trump's return to the White House. The lack of formality of the event apparently wasn't sufficient for Springer  who asserted that, "I've been on the Barron Trump train from the start, but it's about time the president's son starts dressing the part" and " looked like he was hopping on Air Force One for a trip to the movie theater." Ironically, the Daily Caller piece also carried a link to a piece written in July of this year by Megan Walsh titled "11 Photos That Prove That Barron Trump Is A Normal 11 Year Old."
Not surprisingly, the reaction in the comment thread to the piece was overwhelmingly negative, and that negative response carried over to social media, including perhaps the most pertinent response coming from Chelsea Clinton, who of course entered the White House at roughly the same age as Barron when her father was elected President in 1992:
It's high time the media & everyone leave Barron Trump alone & let him have the private childhood he deserves https://t.co/Wxq51TvgDX

— Chelsea Clinton (@ChelseaClinton) August 21, 2017
Clinton had a similar response on Facebook when a Saturday Night Live writer made several jokes about Barron's appearance during the Inauguration in January:
This isn't the first time in recent years that the minor children of a sitting President have come under attack by journalists or pundits in politics for entirely trivial reasons. Three years ago, Republican Congressional Aide Elizabeth Lauten was forced to resign after she attacked Malia and Sasha Obama for allegedly showing a 'lack of class' during their appearance while their father spoke at the annual White House "turkey pardoning," an event that by then they had witnessed five other times since Obama was elected. Lauten was heavily criticized for her comments and, after apparently changing the privacy setting on her Facebook account so that the comment was not publicly viewable, resigned her position and basically went into hiding over what quickly became widespread bipartisan condemnation for an attack on the minor children of a politician. While the attention of the media yesterday was largely focused on stories ranging from the continuing reaction to President Trump's remarks about Charlottesville, the solar eclipse that occurred yesterday afternoon across the United States, and the President's then upcoming speech on Afghanistan, there was plenty of negative reaction to Springer's piece from journalists and pundits alike.
Springer, who refers to himself as the "Sports and Entertainment Reporter" for The Daily Caller, has not addressed the controversy either on his Twitter feed or, as far as I can tell, anywhere else on social media. Paul Conner, the website's Executive Editor, however, has responded and apparently doesn't see what the big deal is:
Uh, no. Why would we fire him? This is a joke, right?

— Paul Conner (@paconner) August 21, 2017
You seriously want us to fire @Ford_Springer for this piece? I cannot fathom thinking like this. Of all things to be mad about

— Paul Conner (@paconner) August 22, 2017
As I noted during the Lauten controversy, there used to be a rule in politics and journalism that the children of politicians were off limits, especially when those children were underage and, especially, if they were entering the tween and teenage years, which are already emotion-laden enough without having some anonymous jerk in the media using you as a target to either criticize your parents or score clicks on their website. In earlier times, this was a rule that journalists and pundits seemed to know to follow without being reminded by White House officials or media critics. It's because of this that the children of Presidents from Eisenhower and Kennedy to Nixon, Ford, and Carter were largely left alone to be normal children and teenagers who just happened to be growing up notwithstanding the media bubble that surrounded their respective fathers wherever they went. To the extent they shown in the media, it was during benign appearances of the First Family like the lighting of the White House Christmas tree and other similar events, or when the President and First Lady would otherwise allow the press to take photographs of their kids. When some members of the media did cross the line, they were roundly criticized. For example, when Rush Limbaugh made a joke at the expense of Chelsea Clinton that he contends to this day was just a "mistake," he was mercilessly criticized. Similarly, reporters who attempted to follow the twin daughters of George and Barbara Bush around campus while they were in Congress were criticized for crossing the line. Fortunately, with the exception of Lauten's Facebook post, the Obama girls were largely left alone by the media and the same has been true so far for Barron Trump, at least until Springer decided to post his inane column, apparently with the approval of the editors at The Daily Caller.
This is hardly the biggest story in the country, of course, and it certainly wasn't the most important story yesterday. However, that doesn't make it right. Springer crossed a line that journalists covering the White House should not cross and The Daily Caller should not have allowed it to be published. In addition to being inane and stupid, it's quite simply cruel to attack a child because they happen to be in the public eye. Barron Trump dressed like a normal 11-year-old was dressed like a normal 11-year-old returning from vacation, and there was no need for Starling's idiotic screed. Does he deserve to be fired over it the way that Lauten was? That's not really my call to make and I don't really have a strong opinion one way or the other. At the very least, though, it's clear he should have never hit "Post" on the column, and that Conner and his other editors at the site should not have allowed it to appear. The fact that they did is a fairly apt demonstration of the fact that The Daily Caller cares more about clicks than it does about ethics.