Osama Bin Laden Liked To Read 9/11 Conspiracy Books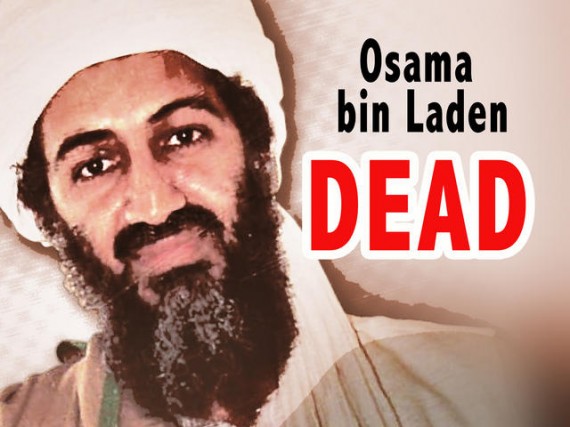 Newly released documents recovered from the home where Osama bin Laden hid until being killed in May 2011 by Seal Team Six reveal that the al Qaeda leader had some interesting reading habits:
In his final hours, Osama bin Laden surrounded himself with conspiracy theories, U.S. government documents and even video game guides.

The Obama administration on Wednesday released an extensive list of materials collected by Navy SEALs during the 2011 raid that killed the al Qaeda leader.

Among the hundreds of sensitive communiques, messages and extremist literature was a surprising collection of English-language materials, including books about the Illuminati, a 2003 book by political activist Noam Chomsky and even a game guide for the 2009 first person shooter "Delta Force: Extreme 2."

Also among the books was David Ray Griffin's New Pearl Harbor: Disturbing Questions about the Bush Administration and 9/11, which suggests the government was complicit in the 2001 attacks that bin Laden carried out.

The documents, some of which might have been used by others in bin Laden's compound, paint a revealing portrait of the al Qaeda leader in his final moments and come amid new scrutiny of the 2011 raid in Abbottabad, Pakistan, following reports that the Obama administration might have been lying about details of the terrorist leader's death.

Multiple conspiracy theory books were found in the compound when U.S. forces descended in the night to kill bin Laden, the Obama administration revealed. So was veteran journalist Bob Woodard's Obama's Wars and the government's9/11 Commission Report, produced in the wake of the 2001 terror attacks.

"In terms of the materials that are there, some of the things that we've found to be of note were that bin Laden was probably an avid conspiracy theorist," a senior intelligence official told BuzzFeed News. "Of the 38 full length English language books he had in his possession, about half of them were conspiracy theory books."
Maybe he was trying to convince himself he didn't do it.