OTB Caption Contest Winners
The Survivor - Ohio Edition OTB Caption ContestTM is now over.
The Survivor – Ohio Edition OTB Caption ContestTM is now over.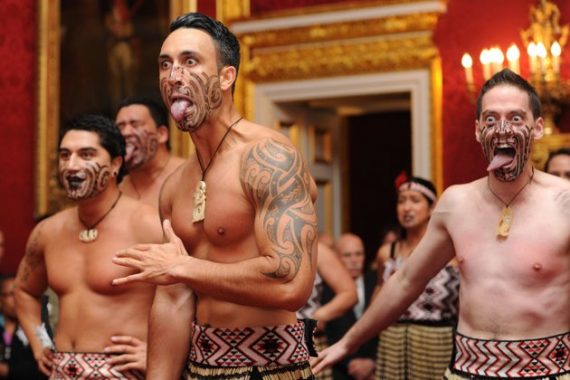 Photo By WPA Pool/Getty Images

✰ THE WINNERS ✰
First: jd – This presidential campaign just leaves a bad taste in our mouths.

Second: Tillman – For at least an hour, Hank Azaria didn't realize he was singing with real Maori instead of performing with a comedy improv troupe.

Third: KRM – Not surprisingly, Andrew Sullivan's worst nightmare was also his favorite.
HONORABLE MENTION
Stormy Dragon – The worst KISS tribute band ever

OzarkHillbilly – The Democratic Congressional Caucus listens to Mitt Romney's acceptance speech.

John Burgess – The "Get Out the Vote" effort in San Francisco was temporarily halted for a reappraisal.

Gromitt Gunn – A deleted scene from the video of Maroon 5-s "Moves Like Maori."

Renea SMith – Dude, tofu for dinner?

CSK – The opening act for Occupy New Zealand was, the critics agreed, boffo.
ℛODNEY'S BOTTOM OF THE BARREL
After the internet had been down for only 1 minute and 38 seconds.

Tigers fans did not take losing the World Series all that well.

One did wonder just what Obama had in his binders.

While both sided continued to spin their version of the polls, a new study was released on the effect the election was having on the pollsters.

Prince Charles: "I don't remember the making faces and tongue part of this dance."
Dancer: "You never brought Camilla along before."
The Thursday Contest has already been slapped on the back.