OTB Caption Contest Winners
The Global Swarma-ing Edition OTB Caption ContestTM is now over.
The Global Swarma-ing Edition OTB Caption ContestTM is now over.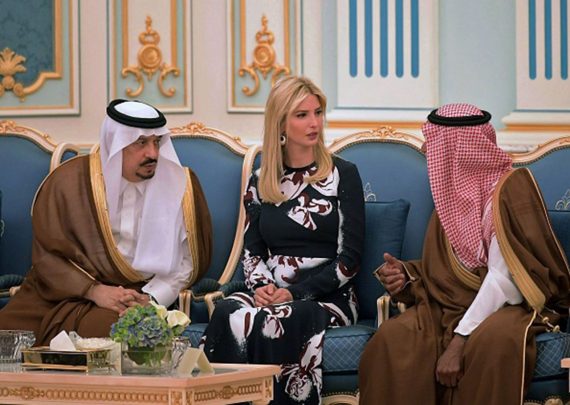 (Getty Images, Mandel Ngan)

✰ THE WINNERS ✰
First: Doug Mataconis – "So I give your father six camels and you become wife, yes?" ("What? Dad said 12 camels, at least!" – rodney)

Second: Hal_10000 – Have you ever considered the fine products at Amway?

Third: Janis Gore – "Ah, no thank you. I do not care to be taken to the casbah."
HONORABLE MENTION
GobSmacked – Why aren't YOUR wives or daughters here?

Moosebreath – That isn't what Jared meant by a back channel to the White House.

Mr. Prosser – OK, we've got youd dad out waving swords and touching magic globes, tell us what's really going on.

Tyrell – "We will give the US free oil if you can get us some of that Big Mac special sauce"

Gustopher – "I mean no disrespect, but the way your country treats women is barbaric. Your father has had three wives, but can only keep one at a time — who takes care of the other two wives? Here, in the civilized world, we take care of all our wives — I have six, and I wouldn't dream of leaving any of them on their own. 'Till death do you part' means something here."

DrDaveT – "Excellent! I'll put you down for 3 of those. And now, here's a little item that will really enhance both her pleasure and your sensation…"

Franklin – "You say chic, I say sheikh, let's call the whole thing off."

Paul Hooson – "I don't want to go to Jihad. Say no no no…".
ℛODNEY'S BOTTOM OF THE BARREL
"Why does sitting with you make me think I'm seated in a cheap diner?"

"If you were my camel… What kind would you be?" "The non-humped kind."

Ivanka: "Did you just say 'Oy vey?'"

"Is that a falafel in your pocket or are you just happy to see me."