Our Richest Presidents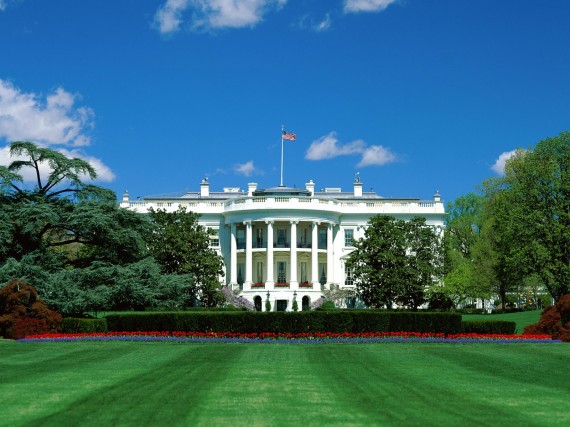 A newly revised study finds that our first President was also our wealthiest, even after adjusting wealth and income of his 42 successors for inflation:
Three years ago, 24/7 Wall St. published the net worth of every American president, from George Washington to Barack Obama. We have updated our numbers to reflect the earnings of the still-living presidents. One thing remains clear: it pays to be president, especially after leaving office. 24/7 Wall St. examined the finances of all 43 presidents to identify the richest.

In our updated list, the only currently living president who makes the wealthiest list is Bill Clinton, who has an estimated net worth of $55 million. Clinton continues to make millions of dollars in speaking fees. This January, following an email from Bill Clinton to supporters, Hilary Clinton's 2008 campaign debt was paid off.

President Obama is not one of the wealthiest presidents of all times. Yet his net worth increased from $5 million in 2010 to an estimated $7 million, primarily from his book sales. If Bill Clinton is any indication, Obama can expect to make much more money in speaking engagements once he exits office in 2017.

The net worth of the presidents varies widely. Washington amassed over half a billion in today's dollars, while other presidents went bankrupt. The fortunes of America's presidents are often tied to the economy of their time. Over time, as the focus of the economy has changed, so has the way the presidents made their money.

The first few presidents — from Washington's election to about 75 years later — were large landowners. They generally made money from land, crops and commodity speculation. This left them highly vulnerable to poor crop yields, and they could lose most or all of their properties because of a few bad years. Similarly, they could lose all of their money through land speculation — leveraging the value of one piece of land to buy additional property.
Washington is at the top of the list with a net worth of $525 million in 2010 dollars, followed by fellow Virginia landowners Thomas Jefferson and James Madison, Andrew Jackson, who was also a large landowner, and Theodore Roosevelt, whose wealth came from far different sources.  Others on the list include Herbert Hoover, Franklin Roosevelt, John F. Kennedy, Lyndon Johnson, and Bill Clinton.