Packers Playoff Game Blacked Out In Green Bay?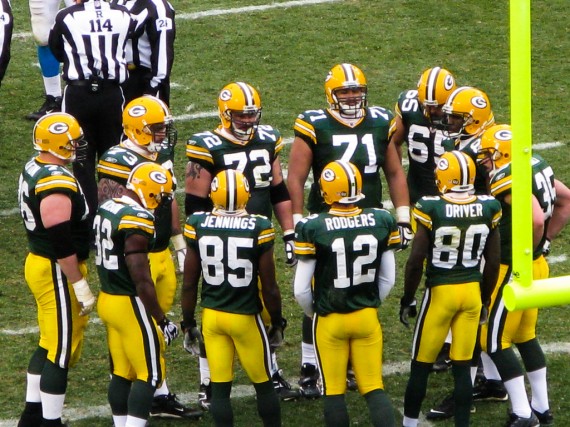 As of this moment, there seems to be a possibility that Sunday's playoff game against San Francisco could be blacked out in Green Bay:
GREEN BAY — The prospect of the Green Bay Packers not selling out a home playoff game seems unthinkable.

Yet as of late Wednesday afternoon, there were around 7,500 tickets remaining for Sunday's wild-card game between the Packers and San Francisco 49ers at Lambeau Field.

NFL rules stipulate that if the game isn't sold out by 3:40 p.m. today, or 72 hours prior to kickoff, there will be a television blackout in local markets, including Green Bay/Fox Cities, Milwaukee and Wausau. The Packers could ask for a deadline extension, and it's believed the league would grant that request.

Packers director of public affairs Aaron Popkey said the organization remains "optimistic" the game will sell out and a TV blackout can be averted. It's possible a corporate sponsor could step forward and buy the remaining tickets.

Even if that occurs, it's baffling the Packers would have to go down to the wire to sell out the most important game of the season.

How could a franchise so rich in playoff tradition, with such a hardy fan base, find itself in a predicament usually reserved for NFL teams far less popular and successful?

Not counting games involving replacement players in 1987, the last time a Packers home game didn't sell out was in January 1983 when they hosted the St. Louis Cardinals in a first-round playoff game and many disgruntled fans were turned off by a strike-shortened season.

"I'm not concerned about it," said Packers coach Mike McCarthy at his Wednesday press conference about the lack of a sellout. "Lambeau Field, I fully expect and have great confidence that it will be an incredible environment come Sunday. We have great fans. These are the games our fans live for, so I really have no concern about it at all. I have confidence that whatever needs to be done will be done."
One reason that ticket sales might be slow is that it's expected to be bitterly cold, as low as 6 degrees, in Green Bay on Sunday and many fans would no doubt prefer to watch the game at home where its warm. In the end, McCarthy is probably right that the Packers will be able to pull off a sell-out, even if it means getting an extension from the NFL and/or a corporate sponsor stepping in and buying up the remaining tickets, something that has happened in similar situations in the past. If nothing else, though, events like this demonstrates the stupidity of blackout rules, as I argued last month.
H/T: Althouse