Paid Sick Leave and Epidemics
Government-mandated paid sick leave might improve both public health and the American economy.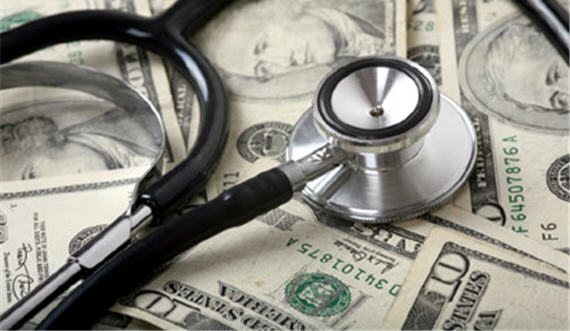 Shamus Khan, a sociology professor at Columbia, argues that government-mandated paid sick leave would improve both public health and the American economy. (TIME: "Flu Outbreak: Why Paid Sick Days Matter")
 We are in the midst of one of the worst flu seasons in recent memory. By the end of it, about 60 million Americans are likely to contact influenza, over 200,000 will probably to be hospitalized and tens of thousands will have died. While we typically look to doctors and medicines in a health crisis, we should recognize that guaranteeing paid sick days to workers could do as much, if not more, to help moderate the impact of influenza and other contagious diseases.

Every other industrialized nation in the world guarantees this right, but very few places in the U.S. do; they include a handful of cities like San Francisco, Milwaukee, Washington and Seattle — and one lone state: Connecticut. What that means is if you live anywhere else in the nation, you can be fired for missing work because of an illness or for caring for a sick family member. About 40% of workers in the U.S. do not get paid sick days — the Department of Labor classifies it as a "benefit," not a right protected by law.

This is not just inhumane but a matter of public health. The jobs with the most contact with the public are the least likely to provide sick days, such as the hospitality and food-service industries. For example, when you go to purchase a cup of coffee or eat a restaurant, know that almost all (76%) of the people serving you are likely to show up to work sick, because not doing so means not getting paid and could mean getting fired. Scholars have a name for this — presenteeism: being at work when you otherwise should not be for fear of losing your job or being viewed by your boss as lazy or unreliable. This is a real problem; over two-thirds of American workers report having gone to work even though they knew they had an infectious disease and as a result, about one-third of us have reported getting the flu from a colleague.

In my own city of New York, Mayor Michael Bloomberg and City Council Speaker Christine Quinn have refused to support paid-sick-leave policies because they believe providing this worker protection will hurt businesses. They're wrong. Not only is such lack of leadership making millions of Americans sick each year, it's also costing us money. The U.S. Bureau of Labor Statistics has shown that the cost of sick leave is minimal. And researchers have argued that the productivity gains for other workers who are less likely to get sick because their colleagues stayed home more than makes up for this difference.

In fact, after the city of San Francisco passed a paid-sick-leave bill, it had higher rates of employment compared with its neighboring cities without such a policy. Paid sick leave works. Employees are not only likely to use it, helping stem the spread of disease, they're also more likely to use preventative-health-care services. The Center for American Progress estimates that universal sick leave could reduce emergency-room visits by 1.3 million per year, saving the U.S. over a billion dollars in medical costs.
While I'm leery of government mandating this sort of thing—both philosophically and in terms of unintended consequences (food service workers would be even less likely to be employed full-time)—it's intuitively obvious that workers should be able to take sick leave. Indeed, I've been in the work force for more than a quarter century and have always had at least a few days of paid sick leave available to me.
I would note, though, that "presenteeism" isn't entirely relegated to low status workers who fear for their livelihood. People who work in competitive, well compensated career fields tend to show up for work when they're contagious, too, because they have too much work to do and don't want to get behind; there's some important meeting, presentation, or deal that can't easily be postponed; or just a sense that they ought to be at the office. They typically won't stay home unless they're so sick they can't get out of bed, which often means they've been at the office while contagious for a few days beforehand.
This, incidentally, is despite the fact that most companies offer sick leave on a use-it-or-lose-it basis. While annual leave rolls over into the next year—sometimes with a cap—sick leave tends not to.