Pakistan Arrests CIA Informants Linked to Osama Raid
The ISI appears to have shown a special interest in informants that helped the CIA find bin Laden.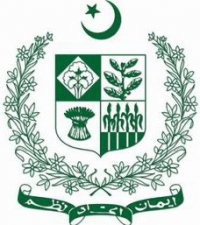 Via the BBC:  Pakistan 'arrests CIA informants in Bin Laden raid'
Pakistan has arrested five alleged informants for the CIA who helped in the US raid that killed al-Qaeda leader Osama Bin Laden in northern Pakistan in May, US media report.
Among those held by the intelligence agency, the ISI, was the owner of a safe house rented to the CIA to watch Bin Laden's compound in Abbottabad, the New York Times reported.

[…]

"No Pakistani soldier is under arrest, but we are interrogating several people whom we suspect of having been working for American intelligence services," Inter Services Public Relations spokesman Brigadier Azmat Abbas told the BBC.

He said that among those arrested were people "captured during a raid at a house located close to the Bin Laden compound".

"We suspect them of having been working for CIA," he said.
Now, on the one hand, it is not unreasonable for a sovereign government to be interested in the operations of persons within their territory that might be working for a foreign intelligence agency.  On the other, this action does not help assuage doubts about the Pakistani government, and especially the ISI, when it comes to the bin Laden situation.
Such view are reinforced by the following:
Our correspondent says that the Pakistani authorities appear to be making every effort to unearth CIA informants while showing little interest in arresting Taliban and al-Qaeda sympathisers.
The NYT piece is here:  Pakistan Arrests C.I.A. Informants in Bin Laden Raid.