Partisanship and Failed SCOTUS Nominees
Earlier this morning I noted that since 1976 there have been three failed SCOTUS nominees:  Robert Bork, Douglas Ginsburg and Harriet Miers.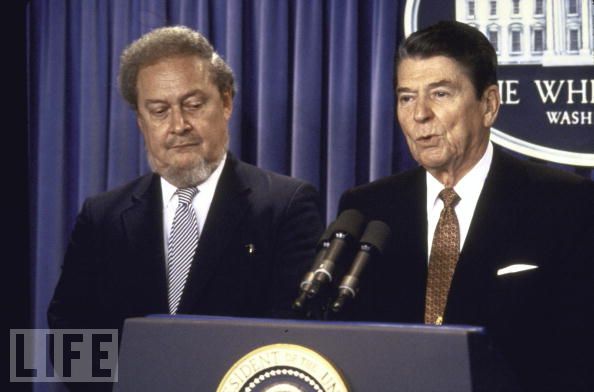 Commenter Charles Austin asked "They all seem to have only one relevant thing in common besides being nominated for Justice of the Supreme Court
. Can you identify it?"
And yes, it is true that they are all Republicans (or, more accurately, appointed by Republicans).  Some further discussion takes place in the comment thread, but I want to bring further the issue to the front page to address a few issues, not to pick on Charles, but because I think that this particular issue is relevant in terms of thinking about our broader politics and the degree to which partisanship is relevant here.
I concur that it is quite clear that the Robert Bork nomination (and defeat) was about ideology.  And yes, it has shaped the nomination process since. However, to look at three failed nominees during over a span of roughly 3.5 decades is to allow partisanship to emerge as too large a variable in the analysis.
First, there are some basic probability issues here.  To wit:  from 1976-2010, the Republicans occupied the White House for 20 years (two terms for Reagan, one for Bush 41, and two for Bush 43) and the Democrats 14 (one for Carter, two for Clinton and half for Obama to date).  Beyond that, Carter had 0 picks, Reagan 3, Bush 41, 2, Clinton 2, Bush 43 2 and Obama 1 (the way Kagan goes remains to be seen, so we won't count that one).
As such:
Republicans:  7 picks (really 10 total picks, because Reagan had to pick 3 times to replace Justice Powell—Bork, Ginsburg and Kennedy— and Bush 43 had to pick twice — Miers and Alito — to replace O'Connor)
All in all the probabilities that Republicans would have more problems is higher than for Democrats.  Conversely, they also have a higher level of success in raw terms.
Again, Bork is unique and has shaped all subsequent picks, and I will readily chalk his rejection up to ideology.  His rejection was pivotal and has reshaped the entire nomination process to this day.
Ginsburg smoked pot in college and as a college professor.  No Democrat would have survived those allegations in 1987.  Indeed, I am not sure that post-college pot smoking wouldn't kill a nomination today (youthful indiscretions are one thing, but breaking the law as a professional is yet another).  Heck, in 1992 then-candidate Bill Clinton had to play the whole "I did not inhale" bit to deflect the marijuana question (i.e., it was seen as politically necessary for him to have only smoked once, and then to have not fully completed the act—and for the record, no, I didn't believe him then and still don't.  Not, I would note, that I really care).
Given that Miers was attacked from the right and the left, the notion that her Republicanness was determinative is off the mark as well.
Further, of the three examples, only Bork was actually rejected by the process.  Both Ginsburg and Miers withdrew.
In short, it is difficult to establish that the most important variable (or even a key variable) is partisanship (save with Bork, but then N=1), if anything because are working with a very small number of cases, and of the three one was clearly not an ideological problem (Ginsburg) and the other was attacked from multiple sides (Miers).  In dealing with three cases we don't have enough information to really establish a pattern.
I really think that this is a situation in which we make a mistake trying to make it into a partisanship issue that proves some bias against Republicans.