Party-Switching and the Senate
Are Sinema and Machin going to jump ship?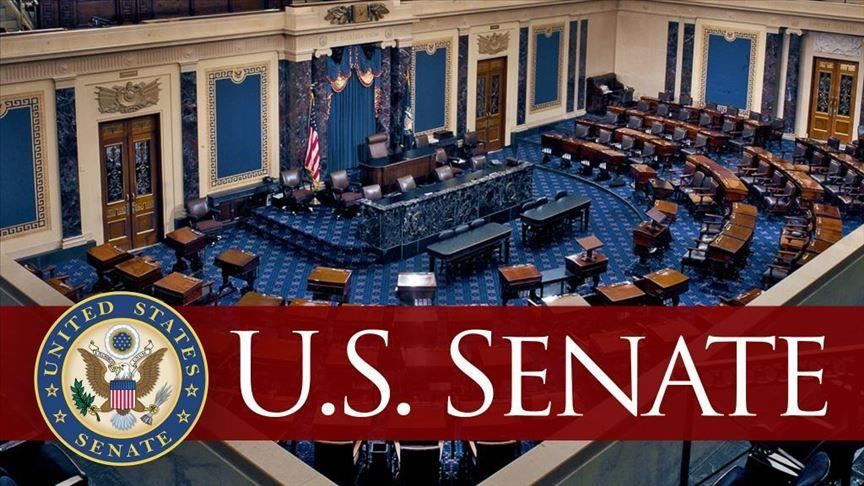 In the ongoing conversation about Senators Joe Machin (D-WV) and Kyrsten Sinema (D-AZ) and their opposition to filibuster reform one other issue that constantly emerges is whether they will change parties. Let me state that this is highly unlikely, and even if undertaken would likely result in them losing their seats. My reasoning and some recent history are detailed below.
First, the most fundamental motivation for elected officials is re-election. Whether one thinks that Machin and Sinema are pursuing smart strategies for re-election or not, they clearly think that they are.
Second, re-election in the United States requires re-nomination. The gatekeeper in the two major US parties is the primary (with occasional exceptions).
Now, as a hypothetical, would Joe Manchin's re-election chances be enhanced in 2024 if he were on the ballot as a Republican? I think that the answer to that question is 100% yes. West Virginia is a very red state and 2024 will be a presidential year. I think, in fact, that given the closeness of his 2018, I have doubts he can win re-election as a Democrat in 2024 (he won re-election with only 49.4% in a mid-term election under national conditions that were favorable to Democrats).
So, if re-election is the paramount motivator and if the best route to re-election is be nominated as a Republican, why wouldn't he switch parties?
Well, as it pertains to be on the 2024 ballot, it is not up to him, it is up to primary voters. And, I would note, it isn't up to party leadership either (in the Senate or in the broader party).
Indeed, the weakness of US parties that would allow Manchin to party switch during his term in office also would mean that the institutional party (as opposed to the party-as-nominating-electorate) could not place him on the ballot even if they wanted to (as, say, part of a deal to get him to switch now).
So the question is not "Why would Joe Manchin want the Republicans?" it is "Why would the Republicans want Joe Manchin?" Why nominate a retread moderate Democrat when you can have pure GOP goodness? (In all seriousness, why would the primary electorate want Manchin when they could nominate a non-moderate, non-turncoat, non-ex-Democrat?)
The same basic logic is true of Sinema, but is heavily reinforced by the fact that she is an open bisexual with a Ph.D. in Justice Studies who started her political career working for the Ralph Nader campaign/the Green Party. How is she ever going to win a statewide GOP primary?
---
It should be noted that since 1890 there have only been twenty-one Senators who have changed parties while in office, so it not all that common.
I would delineate the current partisan era as post-1994 and would discount the two switches made in the immediate aftermath of the "Republican Revolution" (Richard Shelby of Alabama and Ben Nighthorse Campbell of Colorado) as the party system itself was in a state of temporary flux.
Since then only four Senators have switched parties while in office: 1. Robert Smith of NH (who went from R to I); 2. Jim Jeffords of VT (who went from R to I and caucuses with the Democrats); 3. Joe Lieberman (who went from D to "Independent Democrat" when he lost the D primary); and 4. Arlen Specter of PA (who went from R to D).
Smith ended up changing back to R, so a bit of a wash.
Jeffords did not run for re-election.
Lieberman's case is weird, because it was not about chancing caucuses, but about getting around the Democratic primary electorate. This was aided and abetted by CT law that allowed him to lose the primary and still get on the ballot (and the the weakness of the CT GOP). It should be underscored that Lieberman's party "switch" did not cause him to change his party caucus, so it really wasn't a switch in the sense we are talking about here.
Specter's is the purest example of what people think that Manchin/Sinema might do: try to make a big splash by getting in with the opposition party in the hopes of winning re-election in an environment more favorable to the new party once switched (Specter was a moderate R who saw being a D as a better route forward). Specter switched, which helped the ACA get passed, but despite a strong endorsement from the PA Democratic Party establishment, Specter lost the Democratic primary to Joe Sestak who went on to lose the general to the more conservative Pat Toomey.
All of this is to say that a) party-switching is not that common, and b) not all that it is cracked up to be.
I would add: if the parties themselves (and not the primary electorates) controlled party nominations, then deal-cutting to peel off moderates on both sides might be more common. But Republican leadership in the Senate cannot offer the nominations to anyone, making their bargaining position quite weak.
While one should not make predictions, a party switch by either Manchin or Sinema would be unlikely.