Patent Trolls Go After Scan-to-Email Users
Ars Technica introduces us to "nice-guy lawyers who want $1,000 per worker for using scanners."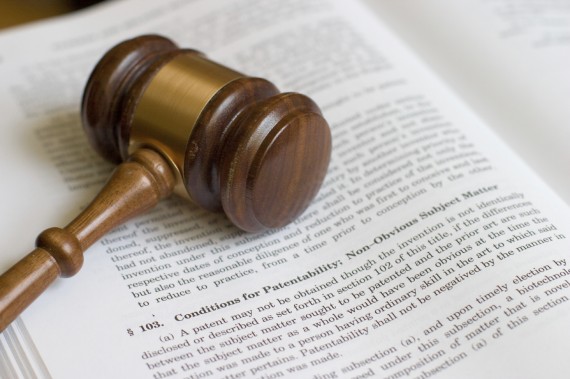 Ars Technica introduces us to "nice-guy lawyers who want $1,000 per worker for using scanners."
Starting late last year, hundreds of US businesses began to receive demand letters from secretive patent-holding companies with six-letter gibberish names: AdzPro, GosNel, and JitNom. The letters state that using basic office equipment, like scanners that can send files to e-mail, infringes a series of patents owned by MPHJ Technologies. Unless the target companies make payments—which start at around $9,000 for the smallest targeted businesses but go up from there—they could face legal action.

[…]

Demanding payouts from small business users of everyday technology isn't the typical patent enforcement strategy, but it's perfectly legal under US law. As a business strategy, however, it has generally been considered unworkable—and unwise.

Well, until now. As the art of modern "patent trolling" enters its second decade, the MPHJ scanner-trolling scheme has opened a new front in the battle. The company has a patent that it believes is being violated by "99 percent" of American office workers. And it wants to get paid.

[…]

Telling target companies to consult an attorney may seem like a surprising suggestion for an enforcer of controversial patent claims. But suggesting that small companies lawyer up probably yields excellent results for Rust and MPHJ. A patent lawyer will likely tell targets that the letters shouldn't be ignored, and the lawyer will quickly let them know the cost of fighting an issued patent, which can be hundreds of thousands of dollars—or millions, if a case actually goes to trial. That's far more than the cash asked for by AdzPro, GosNel, and the other MPHJ entities, which will grant a license for between $900 and $1,200 per worker—around $100,000 for a 100-employee business.

"I promise, they'll help you to understand how patent law works," says Rust. "You'll figure out it's not a scam. It's not some kind of bull. We're not trying to harass people. They'll look up the patents and tell you whether or not what you do infringes. And if you don't infringe, hey, let us know that."

[…]

The practice known as "patent trolling" certainly has its detractors, but it is unquestionably legal. Patents can be licensed by anyone, whether they're being used or not. Whoever "the client" behind MPHJ is, he or she is unlikely to be accused of criminal behavior.
Regardless of whether this is legal, it's certainly outrageous. It's incomprehensible that individuals—or even businesses—would be liable for violating patent rights for using technology that they purchased in good faith. Obviously, if Toshiba, Xerox, or other companies that manufacture and sell copiers and scanners with this technology in violation of someone's patent rights—not the unwitting end user to whom they sell—should be the ones on the hook.
But, as Ars points out, the beauty part of patent trolling is that, right or wrong, it's typically cheaper to settle these outrageous suits out of courts than to lawyer up and fight. The filing fees alone would likely outstrip the settlement. And that makes for a broken system.