Pelosi and Schumer: 25th or Impeachment
And here we go.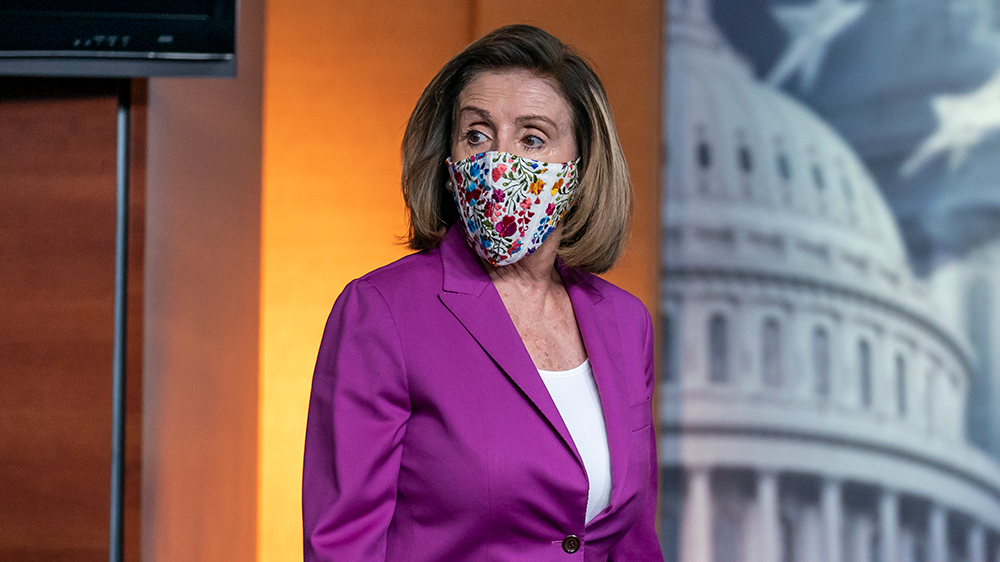 Speaker of the House Nancy Pelosi and soon-to-be Senate Majority Leader Chuck Schumer have called on Vice President Pence and the cabinet to remove President Trump under the provisions of the 25th Amendment. Absent that, they threaten a second impeachment proceeding, this one related to Trump's instigation of yesterday's rioting inside the US Capitol.
As noted this morning, the 25th would be the fastest way to remove Trump from power. It is, alas, incredibly unlikely to happen. Indeed, reports are that Pence has refused to take Pelosi's phone call to even discuss the matter. And, with Elaine Chow's resignation this afternoon as Transportation Secretary, it looks like the rats are more likely to leave the sinking ship then wrest control from a mad captain.
Pelosi could almost surely get articles of impeachment passed this afternoon if she so desired. At least, if she hadn't adjourned the House until after the inauguation.
It is, alas, inconceivable that there are 67 votes in the Senate to convict Trump and bar him from future office. It would be a huge favor to the Republican Party to remove the possibility that he heads the ticket again in 2024 but there's just no reason in the world to think that enough GOP Senators would risk the ire of their base to do so.