Pence to Hit the Campaign Trail
Is that wise?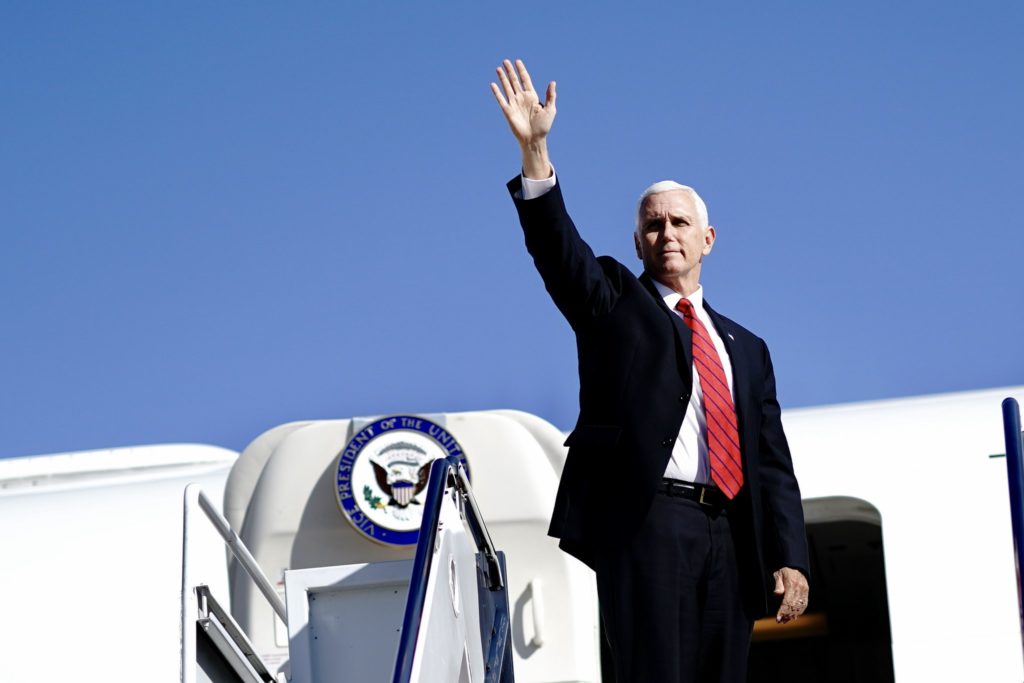 So as not to keep anyone in suspense, I will answer the subtitle question: no, it isn't. Given that the President of the United States is currently hospitalized with a disease that could be life-threatening, it is irresponsible for the Vice President to engage in risky travel that will inevitably increase his chances of exposure to the coronavirus.
Politico reports: President Pelosi? Pence prepares to risk it all for Trump.
He's the GOP's one line of defense between a hospitalized commander-in-chief and a President Nancy Pelosi, and he's about to depart Washington on a four-day campaign swing in the middle of his boss's health crisis.

Vice President Mike Pence will travel to Utah on Monday as he plays the Trump campaign's lead act for the foreseeable future — the highest-profile surrogate for the president's reelection at a time when both men can least afford another setback following Donald Trump's Covid-19 diagnosis.
Given the small matter of continuity of government issues here, this is just utterly irresponsible.