Pentagon Threatens To Sue Former SEAL Who Wrote Bin Laden Book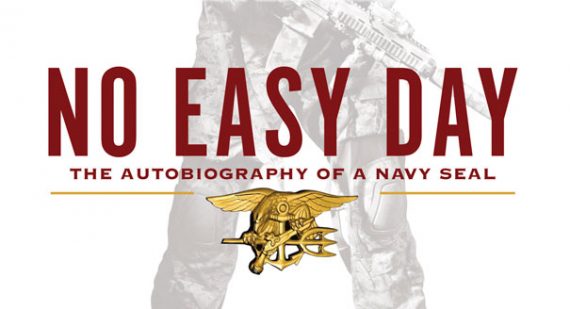 The Department of Defense is threatening a lawsuit against the former Navy SEAL who wrote a book about the raid that resulted in the death of Osama bin Laden:
The Defense Department is threatening to go after an ex-SEAL author and his publisher over a new book that challenges the administration's official account of last year's raid that killed Osama bin Laden.

The Pentagon late Thursday released a letter from its top lawyer, Jeh Johnson, to publishing giant Penguin and "Mark Owen," the pseudonym of an ex-SEAL special operator who has been identified as Matt Bissonnette. In the letter, Johnson said Bissonnette had breached non-disclosure agreements he signed while on active duty in 2007.

According to official Navy records obtained Thursday by POLITICO, Bissonnette served in the Navy from 1998 until April of this year. Johnson wrote that the NDA he'd signed remained in effect "even after you left the active duty Navy."

"In the judgment of the Department of Defense, you are in material breach and violation of the non-disclosure agreements you signed," Johnson wrote to "Owen," in keeping with DOD's policy not to identify some special operators. "Further public dissemination of your book will aggravate your breach and violation of your agreements."

Johnson closed by informing "Owen" and Penguin that the Defense Department "is considering pursuing against you, and all those acting in concert with you, all remedies legally available to us in light of this situation."

The Pentagon could ask the Justice Department to try to prosecute Bissonnette or seize the royalties raised by the book, which is officially due out Monday but has already gone on sale in some places. Its original release date was Sept. 11, but it was moved up in response to national hype over the first account of the bin Laden raid to come from a member of the team that staged it.
The government won't be able to stop publication of the book at this point, but it seems fairly clear that Bissonnette is in some serious legal trouble here for not clearing this book with the Pentagon.