Poll Shows Palin Speech Helped Her Image (or Did it?)
A poll that came out late last week purports show that Palin's speech helped her public image. However, if we look at the numbers, that claim is a weak one.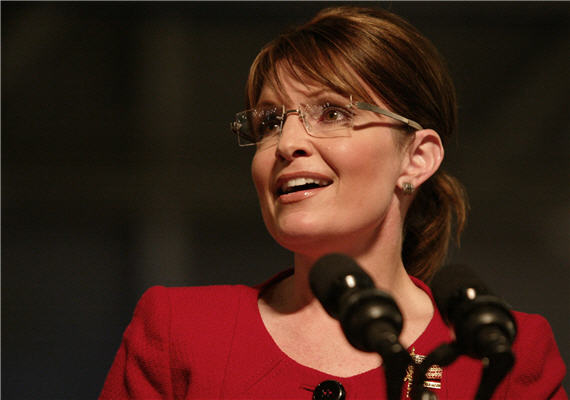 A comment to my post on what I (and and others consider a lost opportunity for Sarah Palin points to a poll that purports to find Americans View Sarah Palin as more Sincere and Believable after Watching Speech.
The poll comes from HCD Research, which (according to the description on their "About Us" page) seems to indicate they do focus group study that uses respondents who use dials to indicate their reactions to video and audio).
Specifically, the findings where as follows. The scale is a 1-7 scale with 7 being best and 1 being worst.
In regards to sincerity:
Democrats went from 2.69 from 2.62 (+.07)
Republicans went from 5.45 from 5.25 (+.20)
Independents went from 3.85 from 3.68 (+.17)
The likeability number are a mix (slightly down for Ds, and slightly up for Rs and Is).
The believability changes were the best:
Democrats + .10
Republicans + .32
Independents + .35
However, I have two key questions:
1) Given the scale under use and the methodology employed, are those statistically significant changes? My guess is that they are not (especially on sincerity).
2) I am unclear on how these numbers were derived and what the basis of the comparison is. If HRC does focus-group based studies , I am not sure how they can compare the reaction to this speech to a previous one, and if that is what they are doing, that by itself would explain small variations in the results.
It is also interesting to note that while Palin has the above mentioned slight improvement in terms of perceptions of sincerity and believability, there is a uniform (D, R and I) decrease increase (correction–I misread the table initially) of 2% on the question "Would you support Sarah Palin if she were to run in the Presidential Election in 2012?"
I have no doubt that that number is well within the margin of error. Still, it is telling, I think, that the headline focuses on the small shifts that are pro-Palin rather than the small shifts that are less so (or that are within the MOE). The most honest reading of the numbers would seem to indicate that the speech had no actual effect on public opinion of Palin.