Pre-Debate Benchmarking, Vice-Presidential Edition
As I did last week before the first Presidential debate, I'm posting two of the major RealClearPolitics benchmarks of the state of the Presidential race. In part, this is my own effort to document the state of the race to see what, if any, impact these debates are actually having on the race. Also, consider it an Open Thread to talk about the debate when it starts later tonight.
First, here's the National Popular Vote: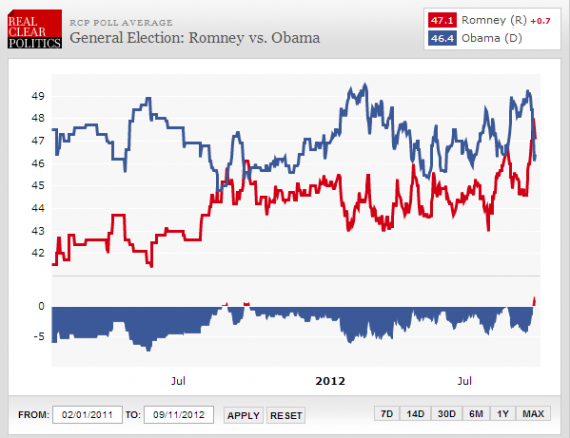 And, second, here's the Electoral College Map: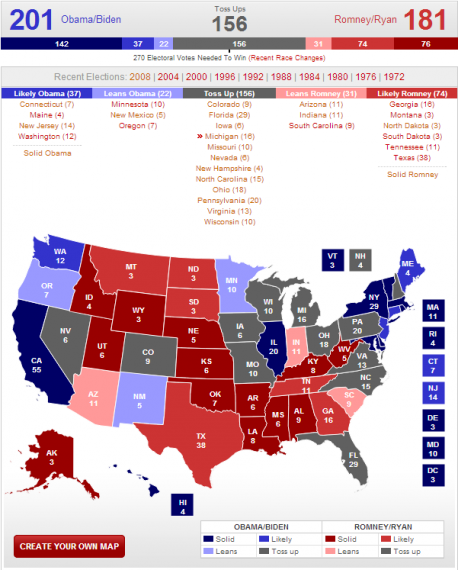 We saw some major changes to both of these over the past week, let's see where they are a week from now.