President Obama Defends "Ground Zero" Mosque, Religious Freedom
President Obama waded into the "Ground Zero" mosque controversy at a Ramadan dinner last night.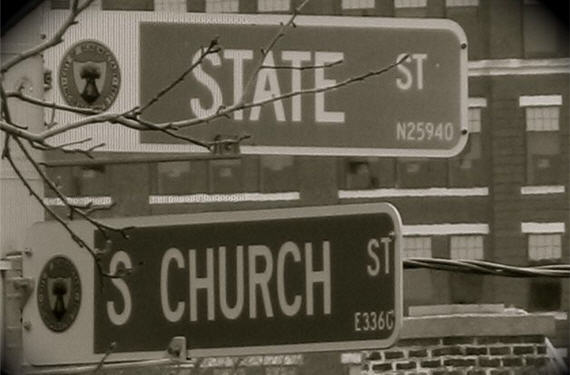 Last night, President Obama made his first public statement about the "Ground Zero" mosque controversy:
WASHINGTON — President Obama delivered a strong defense on Friday night of a proposed Muslim community center and mosque near ground zero in Manhattan, using a White House dinner celebrating Ramadan to proclaim that "as a citizen, and as president, I believe that Muslims have the same right to practice their religion as anyone else in this country."

After weeks of avoiding the high-profile battle over the center — his press secretary, Robert Gibbs, said last week that the president did not want to "get involved in local decision-making" — Mr. Obama stepped squarely into the thorny debate.

"I understand the emotions that this issue engenders. Ground zero is, indeed, hallowed ground," the president said in remarks prepared for the annual White House iftar, the sunset meal breaking the day's fast.

But, he continued: "This is America, and our commitment to religious freedom must be unshakable. The principle that people of all faiths are welcome in this country, and will not be treated differently by their government, is essential to who we are."

In hosting the iftar, Mr. Obama was following a White House tradition that, while sporadic, dates to Thomas Jefferson, who held a sunset dinner for the first Muslim ambassador to the United States. President George W. Bush hosted iftars annually.

Aides to Mr. Obama say privately that he has always felt strongly about the proposed community center and mosque, but the White House did not want to weigh in until local authorities made a decision on the proposal, planned for two blocks from the site of the Sept. 11 attack on the World Trade Center.

(…)

In his remarks, Mr. Obama distinguished between the terrorists who plotted the 9/11 attacks and Islam. "Al Qaeda's cause is not Islam — it is a gross distortion of Islam," the president said, adding, "In fact, Al Qaeda has killed more Muslims than people of any other religion, and that list includes innocent Muslims who were killed on 9/11."

Noting that "Muslim Americans serve with honor in our military," Mr. Obama said that at next week's iftar at the Pentagon, "tribute will be paid to three soldiers who gave their lives in Iraq and now rest among the heroes of Arlington National Cemetery."
Video:
Visit msnbc.com for breaking news, world news, and news about the economy
Not surprisingly, Obama's remarks are being greeted just about as you might expect them to from the usual suspects and other mosque critics. He is, however, completely right, just as Mayor Bloomberg was right in the remarks he made about this controversy weeks ago.
The worst thing about this mosque controversy isn't the fact that someone wants to building an Islamic Cultural Center two blocks away from, and nowhere within the line of sight of, the former location of the World Trade Center. It's that, in a nation that was founded as a refuge for people facing religious persecution and intolerance, we are seeing a rise of intolerance for an entire religion because of the actions of a relatively small number of it's adherents.
President Obama was right to speak out on this issue, but I'm afraid that his words will fall mostly on ears that do not want to listen.