Primary Turnout does not Predict November Outcomes
Primary turnout is not predictive of general election outcomes.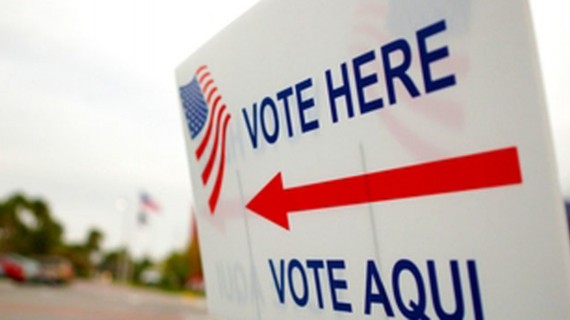 I have seen a number of claims made by pundits and by politicians (Trump specifically) that higher turnout for the Republican primaries than for the Democratic contests this cycle means that there is more enthusiasm for the GOP and, therefore, it all bodes poorly for the Democrats and voter enthusiasm in November.
An especially egregious comparison made by cable news anchors/pundits is to compare 2016 Democratic turnout to 2008.  One presumes they think they are picking a good case for comparison because 2008 was the last time there was open competition for the Democratic nomination.  However, not only is comparing only two data points problematic in and of itself, but comparing 2008 to 2016 in this manner is especially egregious for the following reasons.  First, 2008 was in the context of the Great Recession and Democratic anger with the Bush administration:  both of these factors alone were likely to increase Democratic interest in the primaries.  Second, Barack Obama was the first African-American candidate for a major party nomination with a legitimate chance to win said nomination, so that helped boost turnout. Third, and perhaps most importantly, the contest between Clinton and Obama was highly competitive–a factor that always heavily drives voter turnout.
Now, consider 2016.  For the GOP we have had a contest that featured, at the onset, over a dozen candidates with no one anywhere near majority status (and, indeed, with half a dozen legitimate candidates all tied with roughly the same share of the vote).  This was a highly competitive race from the beginning (even as Trump was able to dominate it) and we are still in a situation where the final winner will not be officially known for some time.*  Speaking of Trump, both enthusiasm for him and opposition to him has helped drive voters to the polls.  Further, just as there were Democrats upset with Bush in 2008, there are plenty of Republicans upset with Obama in 2016.  All of these factors combined mean ore turnout.
On the Democratic side we have what has been essentially a two-person race and one that has had a clear, if not prohibitive, favorite from the beginning (sorry Bernie supporters, this is just the way it is).  As a result:  the conditions for lower turnout on the Dem side than on the Rep side.
But, beyond the 2016-specific factors, the bottom line is:  there is no evidence to suggest a relationship between primary turnout and general election turnout, as I was reminded this morning in a piece from The Hill:  The truth about primary voter turnout (as noted on FB via my friend Matthew Shugart):
This is what cable news pundits want you to think: Thanks to surging voter turnout in Republican primaries—and lagging Democratic turnout—the GOP is expanding their base to historic levels, which will propel their party to winning the White House.

[…]

There actually is no historic correlation between primary turnout and general election turnout. None. The highest turnout in a Democratic primary—before the outlier of 2008—was in 1988. Gov. Michael Dukakis got killed in November. Democratic primary turnout was actually lower in 1992—two million fewer Democrats voted in the primaries that year. The drop in turnout didn't stop Bill Clinton from winning the general election convincingly.

Turnout data also shows Americans don't vote in primaries because they're excited about November. They vote in primaries when the outcome of the party nomination is in doubt. The outcome of this primary hasn't been in doubt for most Democratic primary voters despite a hard-fought race. That's a statement that may strike people who read campaign news every day as odd, especially given the fundraising success of the Sanders campaign. Democrats have seen Hillary Clinton as our party's likely 2016 nominee for years and her strength is beginning to catch up to this underlying reality. Turnout is lower because there has been less suspense about the outcome.
Even better, Politifact has gone back and looked and it is clear that there is no correlation between primary turnout and general election results.  Click through for the information.
*For all practical purposes, Trump is winning and is going to be the nominee barring something extraordinary.  However the process and the rules thereof have created enough uncertainty that supporters of Cruz, Kasich, and Rubio have reasons to show up and vote still, which drives up turnout.