A Democratic Turnout Problem?
Evidence from the four early states is not looking promising.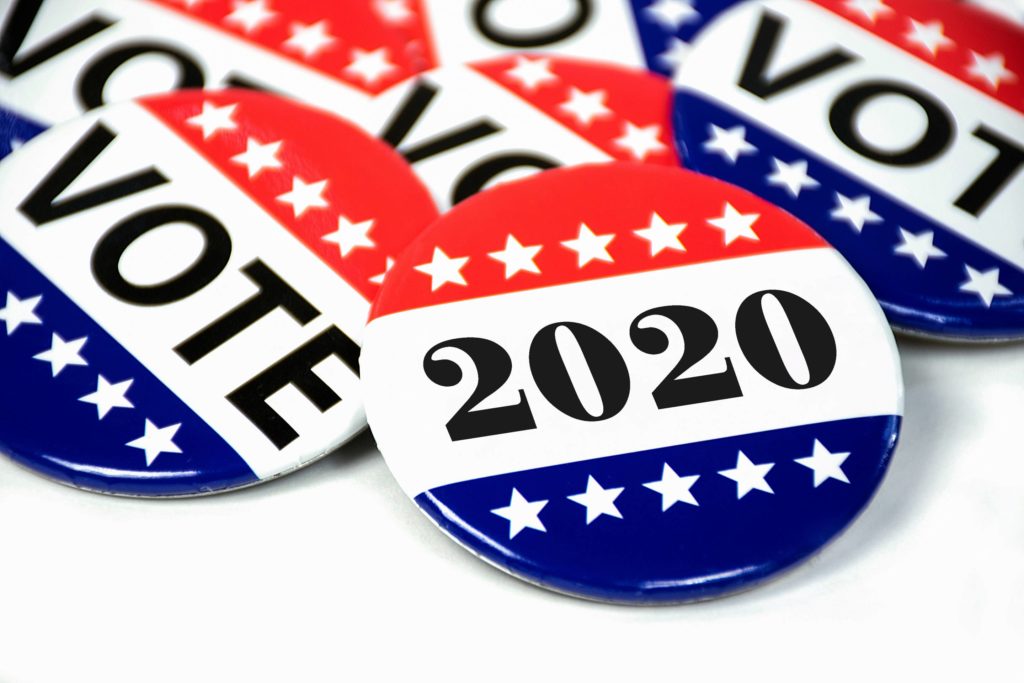 I voted today, for the first time in the thirty-six years I've been doing so, in the Democratic Presidential primary in Virginia. There was no waiting. But, then again, it was only a Democratic primary (they didn't ask which party's ballot I wanted; there was only the one) and only for President (there's yet another primary June 9th).
But Andy Kroll argues in Rolling Stone that "Democrats Have a Turnout Problem."
The opening act of the Democratic nomination fight is now over. The field has shrunk to a handful of candidates with Tom Steyer, Amy Klobuchar, and Pete Buttigieg dropping out of the race in recent days. The campaign now enters a frenetic period that will see 15 states vote on Super Tuesday and 15 more states and territories hold primaries this month. The campaigns can't invest heavily in turnout in those states given the number of states voting and their geographic distribution. The first four states — Iowa, New Hampshire, Nevada, and South Carolina — are the best indicators for what overall turnout could look like in November.

So: What has turnout been like so far? What do those numbers mean for November? Are Democrats on pace to mobilize record numbers of voters — or is it time to freak out?

Let's start with the Republican Party. Voters have mobilized in huge numbers even though Trump is essentially running uncontested. (The Nevada and South Carolina Republican parties canceled their elections entirely.) In New Hampshire, Trump received 129,696 votes, which is more than double what Obama got in 2012 and George W. Bush in 2004.
Barry Burden, a political scientist at the University of Wisconsin who studies voter turnout, says Trump's huge levels of support defy historical trends about sitting presidents who run for reelection. "A sitting incumbent running for reelection — that shouldn't stimulate much interest," Burden says. "It all runs a little contrary to what I think we would've expected."

For the Democrats, the story is less rosy. Historic turnout in the 2018 midterm elections and several special elections since Trump took office has not yet translated into similar outpourings of voter energy in the first four primaries and caucuses. Political scientists and voting experts tell Rolling Stone that the turnout so far is good but not great. In several states more people voted, or a higher share of the voting-eligible population voted, than did four years ago. But the numbers so far have not met the high-water mark of the 2008 campaign.

"We're not seeing the sort of eye-popping turnout numbers we've seen over the last couple of years we've seen since Trump became president," says Michael McDonald, a political scientist at the University of Florida who specializes in American elections.

McDonald says there could be several explanations for why the early 2020 contests haven't hit 2008 turnout levels despite the high stakes of the election. "This is a choice between Democratic candidates, and so people who might be enthused or excited to vote against Trump are largely sitting on the sidelines at the moment," he says. "They don't really care who the Democratic nominee is going to be. It's going to be a Democrat and that's enough for them."

One reason for that, he says, is that the 2020 Democratic primary doesn't have the same history-making feel to it. Twelve years ago, Democrats had a clear choice between nominating the first African American candidate or the first woman candidate. The size of the field could also have a dampening effect as Democrats struggle to decide which candidate to support. "The historic nature isn't there," McDonald says.
I'm honestly not sure what to make of this.
This campaign has been spectacularly unexciting. Most of the candidates are re-treads well into their 70s. The two youth candidates, Pete Buttigieg and Andrew Yang, sparked some enthusiasm among affluent, college-educated whites but they're both gone.
Still, most primaries are fairly dull. The 2008 fight between Obama and Clinton was an anomaly. 2016 was interesting in a bizarre way, in that nobody on the Republican side seemed to want Trump to win but nobody was able to stop him while Hillary Clinton cruised to the Democratic nomination with Bernie Sanders and his supporters somehow getting the impression that it was neck-and-neck.
Sanders has certainly generated similar enthusiasm this go-round. But it hasn't translated to turnout:
Whichever Democrat clinches the nomination will need a groundswell of grassroots energy in November. But more than any other Democrat, Bernie Sanders has staked his candidacy on his ability to galvanize Democratic voters and convince millions of nonvoters to cast their ballots for him.

The early evidence does not support Sanders' theory of the case. There has not been a sizable influx of new voters; the youth vote — which smashed the record for midterm turnout in 2018 — surpassed 2008 levels in Iowa, says Rock the Vote president Carolyn DeWitt, but it tracked closely with 2016 levels in New Hampshire, Nevada, or South Carolina.

That's a strong contrast with Obama's turnout in 2008 where there was a huge swell of new voters who came out," says Barry Burden, the University of Wisconsin political scientist. "The number of young voters is not up as a share of Democratic voters. If they want to see a really high turnout in November, they're gonna need to turn out young voters in high numbers. At least in the primaries and caucuses, there hasn't been so much of that."
Krall closes:
Here's the bottom line: The revolution has yet to arrive. No candidate has rebuilt the coalition that delivered Obama the nomination in 2008. That doesn't mean it won't happen — anger at this president and fear of another four years of Trump will undoubtedly motivate huge numbers of Democrats in November who aren't tuned into the primary.

And yet. Those are potential Democratic voters. Trump is turning people out in historic numbers right now. Democrats need to act — fast.
That Trump is outperforming Bush's 2004 numbers probably isn't evidence of anything other than the fact that Trump actually cared about generating turnout to an uncontested primary and Bush didn't. Whether because he was busy running two wars or some other reason, I certainly don't recall any effort to get Republicans to turn out in the primaries that year.
And I'm not all that sure how much we can extrapolate from comparing turnout in two caucuses and two primaries over a few cycles.
But I'm pretty sure that Trump's supporters will show up in force. If they haven't lost their enthusiasm for him by now—and all indications are they haven't—they're not going to between now and then.
As to Democratic turnout, I'm worried about a whole host of things.
First and foremost, we're likely to have a lot of bitterness regardless of the outcome. If Sanders wins the nomination, whether outright through the primaries or through a brokered convention, a lot of folks who preferred Biden, Bloomberg, Buttigieg, Klobuchar—and even Warren—are likely to sit it out. If Sanders loses out to Biden, it's quite likely that he and/or his supporters are going to scream bloody murder about an establishment conspiracy.
Second, there's no reason to think Republican voter suppression efforts at the state and local level are going to be any less effective than they have been in recent cycles. The recent mass closure of voting locations in majority-minority neighborhoods across Texas are a case in point.
And that's to say nothing of attempts to influence the election by Russia and other foreign actors. Or the possibility of a pandemic making people afraid to leave their homes and vote.