Private Talk and Character
Dennis Prager makes me feel like we are living in the Upside Down.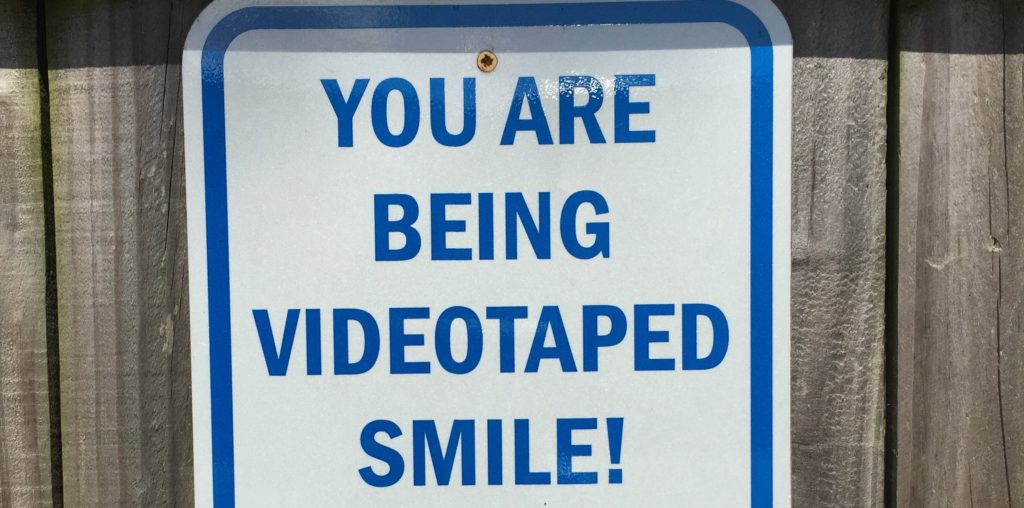 Dennis Prager is a radio host/commentator who tends to be less bombastic than your Rush Limbaughs or Sean Hannitys. While I was never a regular listener, I have been aware of his program for decades. His brand was a more intellectual approach as opposed to the aforementioned AM radio powerhouses' bloviation. His PragerU, for example, is an attempt to further that brand (whether it achieves that end is a different matter, of course).
His is a practicing orthodox Jew who has long been appealling to Evangelicals due to his staunch social conservativism. He is someone who I might have thought would have been a NeverTrumper (but then again, I thought Evangelicals would reject Trump, so clearly I did not know what I was talking about in that realm). This has not been the case, indeed, ultimately quite the opposite.
Indeed, in an interview, he directly addressed this question in September of 2016:
If you could go into why are you not in the "Never Trump" camp and why are you actually campaigning against that?

Well, I have many reasons why I'm not in the "Never Trump" group, but I think I first have to say that I was opposed to Trump during the entire nomination period. I wrote column after column against him. He was my 17th choice of 17 candidates. So I just want to make clear that I was not a Trump supporter, when there was a choice. There is no choice now. There is no choice. The only choice is four more years of left-wing rule in the United States. It would mean the end of the Supreme Court for the next 40 years or 30 years minimally. People think that's an exaggerated figure. One appointment means it's almost always 5 - 4 left-right. If that appointment person is 40, that person will be 75 in 35 years. It's young today. Look, Bernie Sanders is over 70, nobody gave a hoot. In fact, his greatest supporters were young people. So imagine what 75 will be 35 years from now — it will be middle age. So the court is lost. And that's almost everything because the left doesn't need Congress.
As I have noted before (an example here), there is a certain amount of logic for such views. If you are faced with binary choice and using the courts to stop (or reverse) certain social change, there is logic in someone like Prager (or your rank-and-file Evangelical) to vote for Trump.
In fact, his tepid support morphed into some pretty deep enthusiasm, as Doug Mataconis quoted in recent post (which is in some ways more fascinating, and disturbing, than just making a hard choice between two options):
During an appearance on evangelist James Robison's Life Today program, conservative radio host and author Dennis Prager plugged his new book, and also took an opportunity tell the world that the birth of his own children doesn't match up to the excitement he felt when Donald Trump was elected president.

"It turned out for me, such a happy night, I have told my two sons — this will definitely lower me in your esteem, I have no doubt about this, but I will tell you anyway," he told Robison. "I said, 'You know boys … the nights you were born were extraordinarily happy nights in my life, but the night Trump won was happier."

Source: click
Doug provided video in the original post in case anyone thinks this was tongue–in-cheek (spoilers: it wasn't). And to my point about his appeal to Evangelicals, note that this interchange was on a TBN program.
All of this is background to the following, which I first noticed on Twitter and then noted it was mentioned in one of the open forums.
This clip is part of a longer video, which he starts by talking about his deep desire for "moral clarity" and then starts immediately to talk about Trump's Access Hollywood tape. He then goes into lengthy discussion of why private talk is not indicative of character. The entire segment lasts a little more than 8 minutes (and I watched to all to make sure there wasn't some aspect of his argument that I was missing).
The position he presents is made up of some pretty impressive rationalizations and he creates a remarkable moral loophole (especially for someone with a self-described obsession with "moral clarity"). Instead of character being what you do when no one is watching, it is now only what you do when people are watching.
Look, I agree with the notion that if everything one ever said in private was suddenly put on a web site for everyone to review, we would all have said things that were not perfect reflections of who we are. Things said in anger or jest, especially out of context, could really make one look terrible. Although, a lot of it might be very character revealing taken as a whole. If one really does talk radically differently in private than in public, is that not clearly a commentary on one's character?
Prager's own very minor example, that he stereotypes groups (gender, ethnicity, religion) when he encounters a bad driver is, to me, actually kind of telling. If your go-to when an Asian or female cuts you off is to jump to stereotypes, I am thinking maybe you have those notions already swimming around in your head.
Regardless, as a defense of Trump, calling the Access Hollywood (which Prager calls "Planet Hollywood" in the video) isn't about some unguarded, random private utterance. Trump was at a worksite. He was wearing a microphone. This is not some random private statement. Moreover, I cannot think of a situation wherein the following would be made anything other than character revealing, no matter how private the moment:
Trump: Yeah, that's her. With the gold. I better use some Tic Tacs just in case I start kissing her. You know, I'm automatically attracted to beautiful — I just start kissing them. It's like a magnet. Just kiss. I don't even wait. And when you're a star, they let you do it. You can do anything.

Bush: Whatever you want.

Trump: Grab 'em by the pussy. You can do anything.

Source:, "Transcript: Donald Trump's Taped Comments About Women Video" NYT
It takes a remarkable amount of denial to take those lines (and the totality of the clip, which is available at the NYT link) and declare they have nothing to do with character.
Worse, he hand-waves away the truly awful things that Trump says as just guy talk about women. I'm sorry, but talking about sexual assault is not just guy talk and is not excusable as just something dudes do. That excuses some pretty terrible statements while impugning all men at the same time.
Side note: one of the more bizarre musing that Prager uses to try and make his point: he notes public urination is a problem, but private urination isn't. Ok, then.
So, why bring this up? Partly because it is both bizarre and, in my opinion, blatantly wrong. More importantly, it is a great illustration of some of the things that have been brought up in various discussions at OTB of late: the way in which alternative narratives are created to justify support for Trump.
Here we have an avowed religious man whose brand is social conservatism defending "Grab 'em by the pussy" as not a character-revealing statement because it was said in private (under a dubious definition of "private")
We go from "17th of 17th" to "happiest night of my life" because of judges. From there we move to defending immorality.
If we need an illustration of how authoritarianism can blossom, I think the thought process exhibited herein is illustrative. And no, that's neither exaggeration nor hyperbole.
And, I can't help but to continually marvel at the way in which social conservative have embraced a man who is the polar opposite of what they have told us they support. It is an unending avalanche of cognitive dissonance.