Donald Trump's Supporters Are Living In #Cult45
The Republican Party is a cult with Donald Trump at the center and his ardent supporters are brainwashed cult members.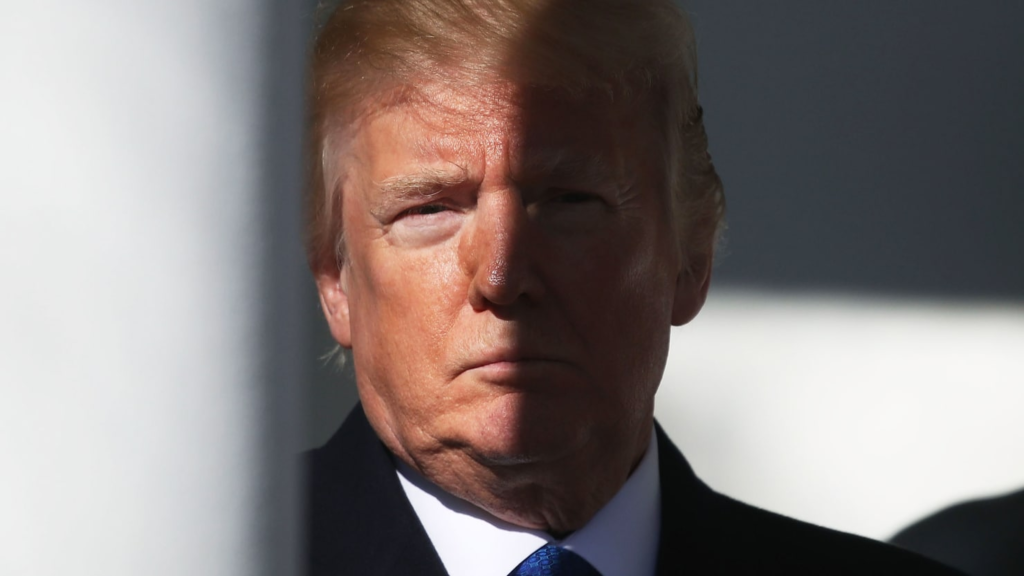 On more than one occasion, pundits have referred to the most hardcore members of the President's base in a manner that seems more applicable to members of a cult than supporters of a politician. To a large degree, this description has become more and more accurate as time goes on. Whether it's in encounters online, person-to-person conversations or appearances by Presidential supporters on cable news networks, the manner in which these people speak has come to resemble the manner in which one hears people who have been part of a cult describe their leaders.
As with the cult leader, the President is seen by such people as someone who can do no wrong. When he speaks or tweets the rhetoric he uses quickly becomes the common rhetoric of supporters. Any arguments that he makes, no matter how ridiculous or easily dismissed by facts they might be, are quickly adopted. Dissent, of course, is not permitted and anyone who does not support the dear leader is dismissed as a liar, ridiculed, attacked, and demeaned. The news media is referred to as an "enemy of the people" because it dares to report the truth about the leader. And, of course, the leader himself becomes positively God-like.
The extent to which this has happened with the President can be illustrated by two recent events.
First, let's consider this comment from Energy Secretary Rick Perry contending that Donald Trump is the "Chosen One":

Like a lot of evangelical Christians, Energy Secretary Rick Perry believes in a God who gets involved in every aspect of our lives — including the election of Donald Trump as President.

"I'm a big believer that the God of our universe is still very active in the details of the day-to-day lives of government," Perry told Fox News in remarks aired on Sunday

"You know, Barack Obama doesn't get to be the President of the United States without being ordained by God. Neither did Donald Trump."Perry went on to say that being God's instrument on Earth doesn't mean that Trump is a perfect person. Echoing the argument of other white evangelical Christians, the Texas Republican went on to cite several biblical figures, including King David, whose private lives didn't always align with biblical standards.

Perry is just the latest evangelical Christian in the Trump administration to say they believe the President is divinely ordained.In February, former White House Press Secretary Sarah Sanders said that God "wanted Donald Trump to become president and that's why he's there."

A month later, Secretary of State Mike Pompeo joined the chorus, saying it's possible God raised Donald Trump to be President in order to protect Israel from Iran.

Perry, who has announced plans to leave his post in December, said he and other evangelicals in the Trump administration have tried to minister to Trump — even handing him a Sunday School lesson of sorts."I actually gave the President a little one-pager on those Old Testament kings about a month ago," Perry told Fox News."I said, 'Mr. President, I know there are people that say — you know, you said you were the chosen one.'

And I said, 'you were.' I said, 'if you're a believing Christian, you understand God's plan for the people who rule and judge over us on this planet in our government.'"Perry said he told Trump that he wanted the President to read the list of Old Testament kings and "absorb that you are here at this chosen time because God ordained it."
Perry's, of course, shouldn't be unfamiliar as they mirror things we've heard from Evangelical leaders like Franklin Graham and Jerry Falwell Jr, as well as rank-and-file Trump supporters for years. Another example can be seen in the comments made a month ago by Dennis Prager, a radio host popular among the Evangelical crowd:
During an appearance on evangelist James Robison's Life Today program, conservative radio host and author Dennis Prager plugged his new book, and also took an opportunity tell the world that the birth of his own children doesn't match up to the excitement he felt when Donald Trump was elected president.

"It turned out for me, such a happy night, I have told my two sons — this will definitely lower me in your esteem, I have no doubt about this, but I will tell you anyway," he told Robison. "I said, 'You know boys … the nights you were born were extraordinarily happy nights in my life, but the night Trump won was happier."
Here's the video of Prager's comment, and it's clear he wasn't joking:
This is what American politics on the so-called "conservative" side of the political aisle has been reduced to, and it is as unhealthy as it sounds. Treating political leaders as if they have been "ordained by God" is what happens in dictatorships and authoritarian regimes, not in supposedly health representative democracies. The fact that attitudes such as this are so prevalent among Trump's Republican supporters demonstrates as clearly as anything just how far gone the Republican Party has become. It also demonstrates the reality that Donald Trump is only a symptom of the problem with the GOP, and that the problem will continue long after he's gone.
As I have said in the past, the process that brought us to Donald Trump did not start suddenly in June 2015. His candidacy and its success is the end result of a transformation of conservatism from an intellectual movement built around the Cold War to the kind of nationalist paranoid populism that it has become today. Getting rid of Trump is not going to end that process and, regardless of how long he is in office or what the circumstances of his removal from office might be. Whether he leaves in 2021 or 2025 or is forced out via impeachment and removal, his departure is likely to embed Trumpist ideology even further and make the GOP base even more radical.
If Trump loses in 2020, for example, there will no doubt be allegations of "voter fraud" and claims that he was a victim of the so-called "Deep State" that, according to the Trumpidian view of things, has been targeting him from Day One. If he's impeached and removed from office, unlikely though that is at the moment, then they'll allege that he was removed by a "coup" even if it does result in Mike Pence becoming President. Finally, if Trump is re-elected then Trumpism will be cemented into the Republican Party for decades to come in much the same way that Ronald Reagan's two terms helped to influence the direction of his party, although that was short-lived due to the aforementioned collapse of the anti-communist coalition that kept the peace between the various wings of conservatism. Without that to unify the movement, conservatism slowly began to mutate into a rough reflection
What will it take for the Trumpidians, and their allies the Evangelical Christians, to lose influence? The only answer to that is that Republicans must lose elections. Not just in 2020 but beyond, and not just in blue or purple states but in so-called red states as well. Only a widespread repudiation of the ideology of Trump and his allies is likely to bring about the realignment within the GOP that must come if they are to survive as anything more than a minority party in the future. Simply defeating Trump, or getting him out of the Oval Office, isn't going to be enough. Now more than ever, the GOP is Trump's party now and that's going to continue whether he's in office or not.
The Republican Party is a cult and the only way to eradicate a cult is to utterly defeat its underlying ideology. That's not going to be easy.