Prosecutors Want To Create Child Pornography To Help Prosecute A Child Pornography Case
The law's insane over-reaction to teen "sexting" has gotten even more insane in one Virginia County.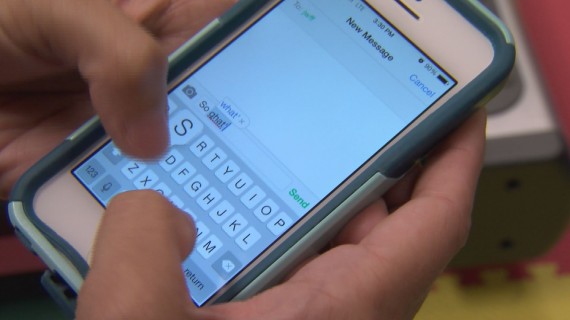 Police and prosecutors in Northern Virginia are asking a judge to authorize them to take pictures of some very intimate parts of the body of a 17 year-old male Defendantas part of an investigation relating to a "sexting" incident between him and his 15 year-old girlfriend:
Manassas City teenager accused of "sexting" a video to his girlfriend is now facing a search warrant in which Manassas City police and Prince William County prosecutors want to take a photo of his erect penis, possibly forcing the teen to become erect by taking him to a hospital and giving him an injection, the teen's lawyers said. A Prince William County judge allowed the 17-year-old to leave the area without the warrant being served or the pictures being taken — yet.

The teen is facing two felony charges, for possession of child pornography and manufacturing child pornography, which could lead not only to incarceration until he's 21, but inclusion on the state sex offender data base for, possibly, the rest of his life. David Culver of NBC Washington first reported the story and interviewed the teen's guardian, his aunt, who was shocked at the lengths Prince William authorities were willing to go to make a sexting case in juvenile court.

"The prosecutor's job is to seek justice," said the teen's defense lawyer, Jessica Harbeson Foster. "What is just about this? How does this advance the interest of the Commonwealth? This is a 17-year-old who goes to school every day, plays football, has never been in trouble with the law before. Now he's saddled with two felonies and the implication that he's a sexual predator. I don't mind trying the case. My goal is to stop the search warrant. I don't want him to go through that. Taking him down to the hospital so he can get an erection in front of all those cops, that's traumatizing."

(…)

The case was set for trial on July 1, where Foster said Assistant Commonwealth's Attorney Claiborne Richardson told her that her client must either plead guilty or police would obtain another search warrant "for pictures of his erect penis," for comparison to the evidence from the teen's cell phone. Foster asked how that would be accomplished and was told that "we just take him down to the hospital, give him a shot and then take the pictures that we need."

The teen declined to plead guilty. Foster said the prosecutor then requested a continuance so police could get a search warrant, which was granted by substitute Juvenile Court Judge Jan Roltsch-Anoll. Two days later, both sides were back in court. Foster had filed a motion to allow her client to travel out of state to visit family. Richardson wanted the teen to comply with the search warrant before he left. Juvenile Court Judge Lisa Baird declined to order that, and allowed the teen to leave the area. But he has another court date on July 15.
The facts of the case should be fairly familiar to anyone who has read about these types of cases, which have become quite prevalent with the rise of smartphones with cameras. One day, the Defendant's girlfriend sent him photos — the article doesn't state whether they were of a sexual nature or not, but that is certainly implied — and he responded by sending her a video of his erect penis. The girls mother apparently saw the video on her phone and filed a Complaint, thus beginning the legal process that this Defendant finds himself in. So far at least ,the first has not been charged with anything although from the facts of the case it would certainly seem as though there would be a basis to do so. When the Defendant was arrested, he was taken to the county's Juvenile Detention Center where, among other things, photographs were taken of his genitals. If this Defendant is convicted of the felonies that he's charged with, he faces the potential of jail time until he reaches the age of twenty-one and being listed in the Virginia State Police's sex offender registry for the rest of his life. In other words, in some very profound ways, his life will essentially be ruined before he even reaches the age of eighteen. To add to that, prosecutors how want to force him to undergo a medical procedure that can only be described as humiliating in order to prove their case. To be blunt about it, they obviously need to establish some connection between what is depicted in the video and the Defendant and taking additional pictures is, they think, the only way to do that.
There are, of course, two issues at play here.
The one that brings the most ire, of course, is the fact that prosecutors are seeking a Court Order to force the Defendant to submit to a medical procedure so that they can take pictures of his erect penis, presumably in the presence of not just medical personnel but also the police investigating this matter. As Carlos Flores Laboy, who is served as a Guardian ad Litem for the Defendant, notes in the linked article, there is really no functional difference between what the state wants to do here and what the statute that he is charged under defines as child pornography. While these photographs would not be illegal because they'd be authorized by Court, the logic behind banning third parties from taking sexually explicit pictures of a child would also seem to apply here. In both cases, the child, and legally this Defendant is still a child, is still going to suffer the same trauma and humiliation. At the very least, as Laboy says, the irony of creating child pornography to prosecute a child pornography is indeed quite rich. The fact that the prosecutors don't seem to think they are doing anything improper, on the other hand, is disturbing.
More broadly, of course, this case raises the same issues that "sexting" involving teens have raised since they started becoming prevalent around five or six years ago. Teenagers who share explicit photos of themselves with others via cell phone and others means are, obviously, acting unwisely given the fact that those photos can be easily spread to people they don't intend to share them with. As with many things that teenagers do, it is dumb and reckless and something that they ought to be discouraged from doing. Unfortunately the ubiqutousness of Internet and devices with cameras has made it very easy for them to do such things. Even if it fits the strict definition of the statutes. it makes no sense at all to start tossing out child pornography charges when a 15 year-old and 17 year-old start trading pictures like this, especially since a conviction under such laws can have consequences that will have devastating impact on a child just as they are entering adulthood. How, exactly, does that fit into any definition of "justice," especially in a juvenile justice system that is supposed to be aimed more at rehabilitation than punishment when it comes non-violent offenders.
Hopefully, saner heads will prevail in Virginia on this one.
Update 7/10/2014: Saner heads have prevailed to some degree in that the police have dropped the demand for the photographs. The charges against the Defendant remain, however, as does the possibility that he could be branded a sex offender for the rest of his life.