The Kaitlyn Hunt Case: Teenage Romance Or Sexual Predator?
A case in Florida raises serious questions about the application of our sex offender laws.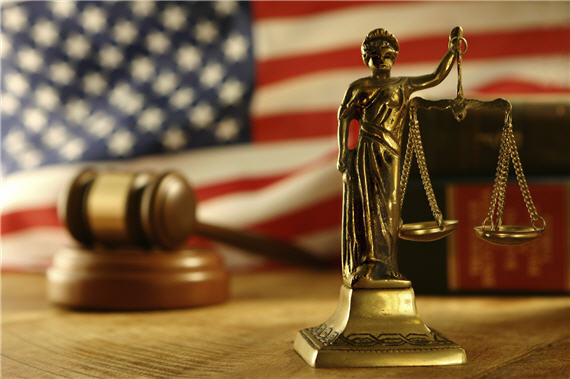 Coming out of Florida, there's a case that seems to epitomize all at once the problems with our sex offender laws, the sometimes non-sensical manner in which our laws and our culture continue to treat the issue of teenage sexuality, and the ongoing fact of bias against homosexuality that is still a major factor in many parts of the country. It involves the case of Kaitlyn Hunt, an 18 year old Florida High School student who faces felony charges over her relationship with a 14 year old fellow student who happens to be female:
An 18-year-old American is facing felony charges over claims that she had sexual contact with her underage girlfriend, prompting gay rights advocates to say she is being unfairly targeted for a common high-school romance because she is gay.

The criminal case against Kaitlyn Hunt is unusual because it involves two females, not an older male and a younger female. But advocates say older high schoolers dating their younger counterparts is an innocuous, everyday occurrence that is not prosecuted – regardless of sexual orientation – and not a crime on a par with predatory sex offences.

Hunt played on the basketball team with her younger girlfriend and shared the same circle of friends in Sebastian, Florida, said Hunt's mother, Kelley Hunt Smith.

The two had a consenting relationship that began soon after Hunt turned 18, and Hunt Smith said she assumed the younger girl's parents knew that. The younger girl was 14 when the relationship began, and is now 15.

Hunt was kicked off the basketball team near the end of last year after the coach learned of the relationship because players were not allowed to date each other, her parents said. Then, in February, she was charged with lewd and lascivious battery on a child aged 12 to 16. The day before she was arrested, police and the younger girl's parents secretly recorded a phone conversation in which the two girls discussed kissing in the school bathroom, said Hunt's father, Steve Hunt.

"It's horrible. For my daughter's sexual preferences, she's getting two felony charges. It could possibly ruin her future," he said.

The alleged victim is identified only by her initials in court documents, and her parents have not been publicly identified.

Prosecutors have offered a plea deal to Hunt that would allow her to avoid registering as a sex offender if she pleads guilty to lesser charges of child abuse. The state attorney Bruce Colton said he would recommend two years of house arrest followed by one year of probation if she took the deal.
Earlier this week, Hunt rejected the plea deal and she's currently scheduled to go to trial in June. If she's convicted, she faces the possibility of up to ten years in prison as well as being required to register as a sex offender, an outcome that would most assuredly seriously impact her ability to start any kind of life in her 20s. It's worth noting here that there is absolutely no allegation that Hunt forced the younger woman involved in this incident to do anything and that the entire affair, including any sexual activity that may have occurred, appears to have been entirely consensual. As is often the case when dealing with a relationship between someone who's over 18 and someone who isn't, however, that hardly matters. The mere fact of the age difference and the fact that one of the people involved is under 18 is enough for her to be subject to being charged. Although it's not what she's being charged with, it is analogous to a Statutory Rape law. In this particular case, though, there is potentially a way out for Hunt in the form of what are known as a "Romeo & Juliet" law:
Florida has a "Romeo and Juliet" law that could spare Kaitlyn from being labeled a sex offender for the rest of her life if she is convicted.

"The law as I see it is set up for protection of kids that are in that age bracket," said Kelly Hunt-Smith, the alleged offender's mother.

The "Romeo and Juliet" law has certain criteria that must be met in order to be applied.

The victim must be at least 14-years-old, have consented to a relationship and the accused can be no more than four years older than their alleged victim.

The latest Statistic shows 241 petitions under the "Romeo and Juliet" law have been granted. Of those granted, four have come from along the Treasure Coast.

"It shouldn't matter if it's a boy-girl, girl-girl, or boy-boy situation," said legal analyst Michelle Suskauer.

Kaitlyn's mother Kelly Hunt-Smith said she believes the "Romeo and Juliet" law should be applied if it comes to that. She insists her daughter did nothing illegal.

"You don't think about that. Your kid is in high school and they're dating mutual classmates, you don't think about it being wrong or illegal," said Hunt-Smith.
It's important to note that Florida's "Romeo & Juliet" law is not a defense to the underlying charge. Even if it's found that she qualifies for protection under it, Hunt still faces the possibility of being convicted of the charges against her, serving time in prison, and having a criminal record that will follow her around for the rest of her life. What she would avoid if she's found eligible for protection under the law is the requirement that she register as a sex offender for the rest of her life. (The State of Florida has a good summary of the "Romeo & Juliet" law here [PDF]) Given the social stigma such registration can have on a person's life and their ability to have any kind of decent life and career, that's no small benefit though.
As Jazz Shaw notes in his post about this case today, the Hunt case raises several issues and several questions, many of which I'm not sure that people are always that comfortable talking about. Without question, we do want to have laws that protect children from being taken advantage of  by people older than them. That's why statutory rape and other laws that deal with sexual contact between adults and minors exist. These laws presume that young people are generally not always capable of granting fully informed consent and that they are often easily manipulated by adults into doing things that they might not otherwise do. Making the age of 18 a bright line or such laws isn't always fair or logical, and indeed many states have adopted laws that lower the actual age of consent to 17 or even 16 in certain circumstances, but it's as good a line as any other one we could come up with.
At the same time, though, there is a danger that such laws can go too far and ensare in their nets relationships that, for the most part, are entirely commonplace and not necessarily objectionable. High school romances are nothing new, and high school romances between older and younger students are quite common. In the end, is there really any difference between the relationship between Hunt and her girlfriend and one between the star Quarterback of the school's football team and a freshman girl? Objectively, the answer to that question is quite obviously no. Subjectively, then, one has to wonder if the fact that Hunt is a lesbian has anything to do with the fact that she is being so aggressively prosecuted in this particular case. This is an allegation that her family and supporters have made, and while the victim's parents insist that it isn't true I have to wonder if they would have been so aggressive in pursuing charges if the 18 year old their daughter was involved with was a fellow male student in the senior class. It doesn't matter as far as the law is concerned, of course, but selective prosecution is certainly a concern here.
In his post, Jazz Shaw also points out that Florida's laws seem to have a very bizarre contradiction in them:
Florida's laws actually seem to blunder in the opposite direction when they provide relief for slightly older children.

s. 794.05, F.S., provides an age-gap provision that allows a 16 or 17 year-old to legally consent to sexual conduct with a person 16-23 years of age. The fact that an offender may not have known the age of the victim or the victim portrayed themselves to be older, cannot be used as a defense to prosecution under s. 800.04, F.S., or ch. 794, F.S. However, as provided in s. 921.0026, F.S., these facts can be offered at sentencing as mitigation for the court's consideration.

So we wind up with a situation where a senior who has turned 18 and has a boyfriend or girlfriend who is a freshman (and we can really leave gender and homosexuality out of it for this part of the discussion) can wind up in jail for a decade and on the sex offender registry for life, but a 23 year old can go cruising the parking lots and get a 16 year old "girlfriend" to go back to their hotel if they "consent."
If that's not a sign that the laws are completely messed up, I don't know what is.
The case of Kaitlyn Hunt raises many concerns, but the one that strikes me as the most important is the fact that, even while acknowledging that Hunt may have broken the law by having a sexual relationship with a person under 18, I cannot possibly see how it's justice to throw the book at her. Up to a decade in prison? A lifetime on the sex offender registry? For what was, essentially a High School fling? If that's what the laws of Florida are mandating, then perhaps someone needs to re-examine them because that just doesn't make sense to me.