Another Case Of Sex Offender Registry Insanity
A 19 year old from Indiana faces a quarter century as a registered sex offender because he met a girl who lied about her age.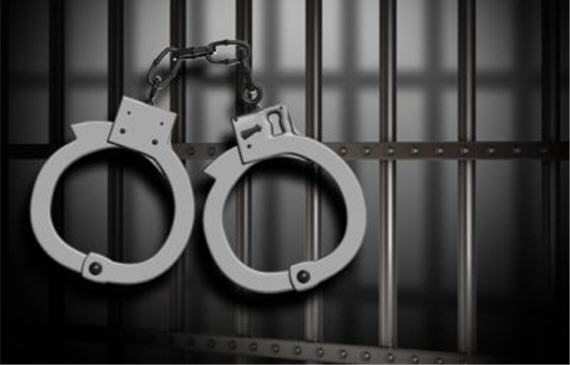 Via Reason, we have the story of a 19 year old guy in Indiana  who met a girl online and is now facing criminal sanctions that will basically ruin his life for the foreseeable future:
Computer science student Zach Anderson, 19, met a girl, 17, on the "Hot or Not?" app. He was from Elkhart, Indiana. She was 20 minutes over the border in Niles, Michigan. They hooked up. Once.

But it turned out the girl was really 14. She'd lied to Anderson and also in her profile. Now Zach sits in a Michigan jail, serving 90 days. When he gets out he will be on the Sex Offender Registry for 25 years.

Does anyone thinking treating him this way is necessary to keep kids safe? Anderson and his family certainly don't.

Neither does his supposed underage victim. The girl readily admitted that she lied about her age, and in this WSBT-TV interview her mother admitted that Anderson "didn't do anything my daughter didn't do." Everyone agrees the encounter was completely consensual. The only reason the police became involved at all is because the girl suffers from epilepsy, and when she didn't come home as quickly as expected her mom worried and called the cops for help.

In this excellent South Bend Tribune article, the mom told a reporter that she didn't just ask the judge for leniency, "we asked him to drop the case."

But court records show that Berrien County District Court Judge Dennis Wiley (who once jailed a woman for 10 days over Christmas because she cursed while paying a traffic ticket in the county clerk's office) paid none of the participants any mind. At sentencing he told Anderson, "You went online, to use a fisherman's expression, trolling for women to meet and have sex with. That seems to be part of our culture now: meet, hook up, have sex, sayonara. Totally inappropriate behavior. There is no excuse for this whatsoever."

Now, in addition to registering as a sex offender, Anderson will spend five years on probation, during which time he will not be allowed to live in a home where there is internet access or a smart phone. He will obviously have to change his major. And he is forbidden to talk to anyone under age 17, except his brothers.
It's worth noting that in both Michigan, where Zach is from, and in Indiana, where the girl is from, the age of consent is 16, and in Indiana (but not in Michigan) there is a close-in-age exception to the law which applies as long as both parties are under 18. In both states, the relationship between these two would have been totally legal if the girl was seventeen years old as she claimed to be. When the charge is statutory rape, though, it's common knowledge that none of this matters. The fact that the relationship was consensual is irrelevant in these cases because the law assumes that the minor was legally incapable of consenting to a sexual relationship. Similarly, the fact that the minor lied about her age is also irrelevant because the law defines the relationship as what is generally referred to as a status crime, meaning that it is illegal because the victim falls into a certain group. In that case, the fact that said victim consented, lied about her age, likely appeared to be at least 16 or older (though we can't know that for sure because her photos are not shared with the press since the is a minor), and may have even initiated the encounter for all we know are not defenses to the case. Indeed, even if this girl had presented Zach Anderson with a fake ID showing her to be 17 years old, he still wouldn't have a defense. Society has made the determination that, even if all of that is true, the adult is still responsible if they have a sexual relationship with a minor and that's unlikely to change.
At the same time, though, all of those facts, combined with the fact that there has been no allegation at all that the girl was forced into the relationship, and the sentence that Anderson now faces make this case particularly egregious. Zach Anderson will now spent a quarter century on the sex offender registry. Unless there's something in Michigan law that would allow him to petition to be removed at a future date, that means that he will be shut out of a whole host of occupations, that he may well be unable to rent an apartment in some locations, and that his neighbors in whatever neighborhood he lives in up until he's in his mid-40s will know that he's on this list and that, depending on how the offense is listed, he had a sexual relationship with a minor. We can agree, I suppose, that Anderson acted foolishly to say the least. In reality, though, is a relationship between a 19 year-old and a 17 year-old really that horrible assuming that it isn't illegal? In Shakespeare's Romeo and Juliet, the title characters are no older than their young teens — and some sources put Juliet at 13 and Romeo at somewhere north of 17. Yes, this is fiction, but it's also considered a classic of Western literature  and, at the time it was written and for hundreds of years thereafter, relationships between what we would now consider "children" of that age were commonplace. Even conceding the point that Anderson broke the law, the evidence seems to be that he didn't think he was breaking the law. It's somewhat flabbergasting that he should have a substantial portion of his life essentially ruined because of a dumb mistake. As Jazz Shaw notes in his post on this case, the fact that the girl involved is only fourteen probably means that we can't really expect the legal system to just walk away from this case entirely, but why Anderson needs to be on the sex offender registry because of this is something I just can't understand.