Public Apparently Not Impressed With GOP Performance During Debt Negotiations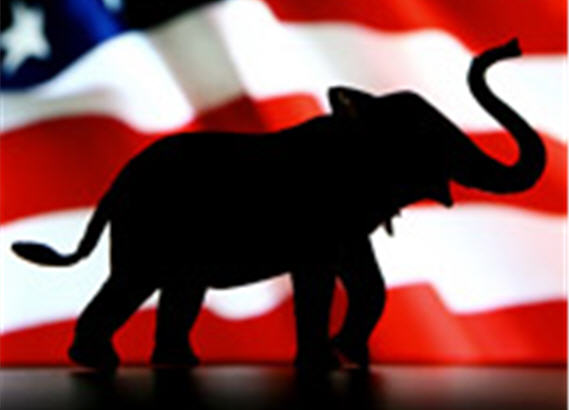 According to a new CBS News poll, the GOP seems to be losing the public relations war over the debt ceiling negotiations:
Americans are unimpressed with their political leaders' handling of the debt ceiling crisis, with a new CBS News poll showing a majority disapprove of all the involved parties' conduct, but Republicans in Congress fare the worst, with just 21 percent backing their intransigent resistance to raising taxes.

President Obama earned the most generous approval ratings for his handling of the weeks-old negotiations, but still more people said they disapproved (48 percent) than approved (43 percent) of what he has done and said.

(….)

Approval drops to 31 percent for the Democrats in Congress, and only 21 percent of the people surveyed said they approved of Republicans' handling of the negotiations, while 71 percent disapprove.

Even half of the Republican respondents (51 percent) voiced disapproval of how members of their own party in Congress are handling the talks. Far fewer Democrats expressed disapproval of their own party's handling (32 percent) or President Obama's (22 percent) of the urgent quest to raise the nation's debt limit ahead of a looming default on Aug. 2 if action isn't taken.
It's no surprise that even President Obama doesn't get majority support on this issue. Given the generally public distaste for raising the debt ceiling to begin with, they're likely not pleased with anyone just about now. Nonetheless, the GOP's hardline would seem to be appealing to the "no debt ceiling increase" crowd. And, yet, that doesn't appear to be the case. The GOP should take that as a warning, I think.