When Does Politics Stop Being Politics?
When we do it, it's negotiation. When they do it, it's hostage taking---and terrorism.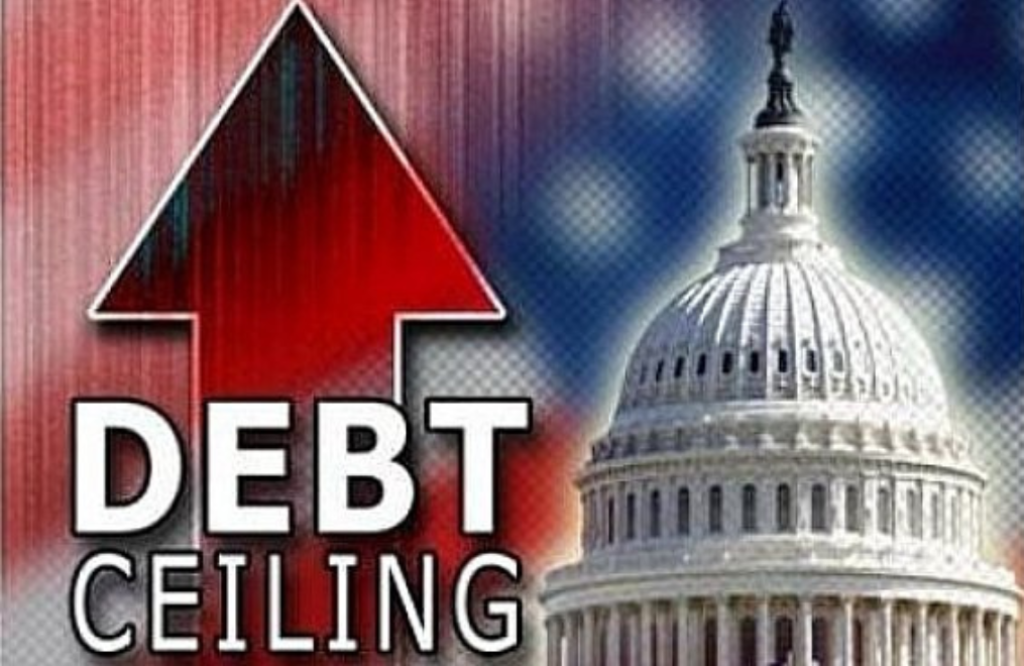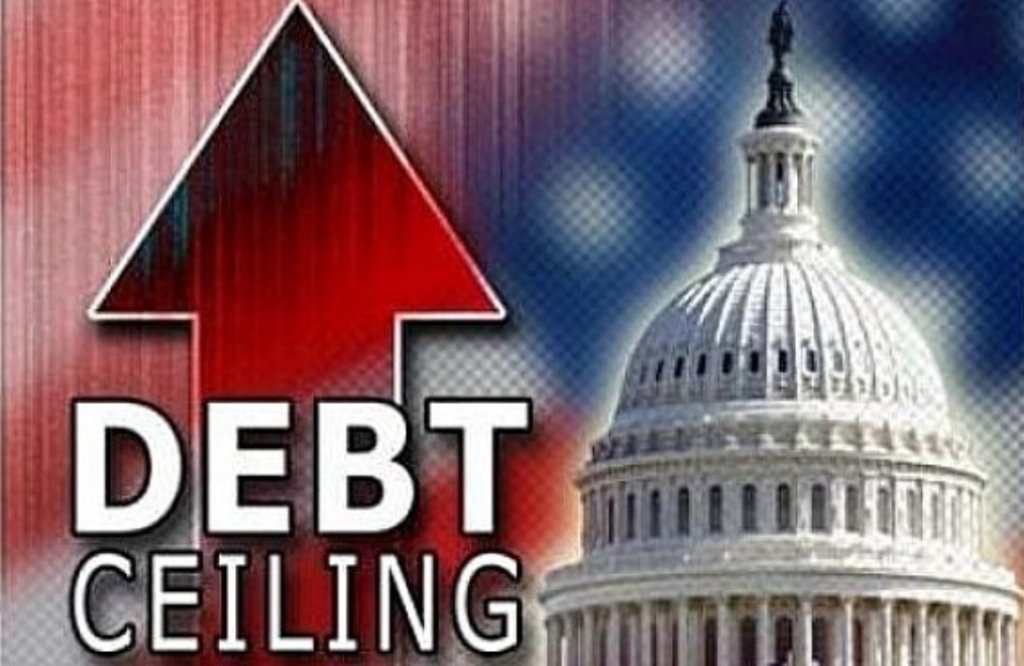 The OTB team has been railing against the existence of a "debt ceiling," which requires Congress to pass a law allowing the government to borrow money Congress has already agreed to spend, dozens of times over the years. Most of these came during the debt ceiling "crises" of 2011, 2013, and 2021.
Given the timing of these—all under Democratic Presidents with Congressional Republicans using the ceiling as leverage to extract concessions—the main frontpagers (Steven Taylor, the late Doug Mataconis, and myself) have placed the lion's share of the blame for said crises on the Republicans. With minor differences in our takes on the situation, we've all agreed that threatening to default on the national debt was wildly irresponsible.
All that said, I'm bemused by a line of argument I've seen multiple times in response to the latest standoff.
Jonathan Chait, New York magazine Intelligencer, "The Media Is Normalizing Debt-Ceiling Extortion"
[A]s the new Republican-led House seeks to renew the effort to use the debt ceiling as a hostage, a revisionist interpretation has taken hold: This isn't a new or dangerous tactic, it's just how Congress operates.

"The House Republicans' insistence on negotiations and compromise is not hostage taking. It is the ordinary stuff of politics," claims law professor Michael McConnell. "A standalone clean debt ceiling is dead on arrival … In modern times, the debt ceiling is raised with negotiations," asserts Punchbowl's Jake Sherman.

Andrew Prokop of Vox argues, "Historically, it hasn't been the case that the debt ceiling is a sacrosanct thing that shouldn't be subject to typical political horse-trading. In 2017, Democratic Senate leader Chuck Schumer bragged to the New York Times that he had used the debt ceiling as 'leverage' over President Trump."

This is all totally false. These arguments conflate negotiation, which is historically common in debt-ceiling bills, with extortion, which isn't.

It is true that, historically, debt-ceiling bills have also been wrapped together with other measures. But what McCarthy is doing is not that. He is threatening to refuse to lift the debt ceiling unless President Biden grants him concessions. The parties are not engaged in "horse-trading," because all the horses are being handed by one party to the other. They are only negotiating over the size and contours of the ransom payment.

This is neatly illustrated by the recent news that Democrats have met the Republican's putative concern over deficits by proposing to include closing a handful of small tax loopholes, but Republicans have categorically ruled out any revenue increases in the bill. There is no mutual exchange of concessions, as past bills accompanying a debt-ceiling hike have featured.

The difference between an ordinary negotiation over the contours of a debt-ceiling increase and extortion is that the latter includes demands and threats. The demands are not proposals to combine policy one side prefers with policy the other side wants (i.e., we'll fund my food stamp program in return for funding your farm subsidy program). A demand is an insistence on obtaining unreciprocated policy gains that the counterparty would otherwise oppose.

The threats are the mechanism for obtaining the demands: Specifically, the threat is to refuse to lift the debt ceiling unless concessions are given in return.
Ryan Cooper, The American Prospect, "Savvy Beltway Reporters' Debt Ceiling Duplicity"
Many years ago, journalism professor Jay Rosen usefully named the "savvy school" of political journalism. "Savviness is that quality of being shrewd, practical, hyper-informed, perceptive, ironic, 'with it,' and unsentimental in all things political," he wrote. This school of reporters think it is "better to be savvy than it is to be just, good, fair, decent, strictly lawful, civilized, sincere, thoughtful or humane."

The savvy style is alive and well when it comes to Washington coverage of the debt ceiling. At Axios, Hans Nichols wrote an article premised on the idea that of course Democrats and Republicans are going to have to compromise, but lamenting that "both sides appear comfortable shaving it close." On CNBC, Joe Kernen recently interviewed Punchbowl News's Jake Sherman. "It's not true that there were three clean raises under Trump," Kernen claimed. Sherman agreed, pointing to the 2011 debt ceiling increase. "In modern times, the debt ceiling is raised with negotiations."

This is bad reporting and bad for the country.

There are two big problems here. First and most obviously is factual inaccuracy. While it is technically true that debt ceiling increases have commonly been packaged with other legislation, and this was the case under Trump, in none of them have Democrats taken the ceiling hostage in the way that Republicans are doing today.

As we have pointed out over and over again, Republicans are making aggressive, hyper-ideological demands to harm the country if they don't get their ransom, despite holding just one branch of Congress—sweeping spending cuts, work requirements for Medicaid, repeal of the core of President Biden's climate bill, and more. In 2019, by contrast, House Democrats conducted ordinary budget negotiations in which both sides got a little something they wanted, and then threw in a debt ceiling increase because it would be needed anyway.

For the situations to actually be comparable, Democrats would have had to make similarly extreme demands—say, Medicare for All, repeal of the Trump tax cuts, free postal banking, and a pony for every child under 11—with the explicit threat that otherwise the global economy gets it.

The reason the only example that Sherman cites is the 2011 increase is because that is the only time in American history the ceiling has been raised through that kind of extortion process. President Obama indulged Republican hostage-taking hoping to get a "grand bargain" to cut the deficit—but it was such a disaster that the next time it came up in 2013, he refused to negotiate and successfully stared them down. That is actually the most recent example of this kind of debt ceiling fight in "modern times," and Sherman just ignores it completely.

Second, savvy reporting influences the outcome of the situation it purports to describe neutrally. The cynical, knowing pose signals to readers and watchers that reporters have the inside track about what's going to happen, but writing articles or going on television to make confident predictions often makes that prediction more likely to happen.

This is especially true when Democrats are in power. As a rule, the party is gutless and easily cowed, and terrified of negative news coverage. Sure enough, reporting indicates that Biden administration officials are anxiously wringing their hands about using any of the executive branch tools to do an end run around the ceiling, like the platinum coin or declaring it unconstitutional, because there might be negative consequences. (The negative consequence of re-establishing the norm that Republicans can extract poisonous concessions by threatening default, thus guaranteeing they will ask for even more next time, doesn't seem to bother them as much.) CNN reports that Biden himself is worried about invoking the 14th Amendment because it might take too long to litigate.

If reporters like Sherman, Nichols, and Kernen were calling Republican extortion what it is, instead of predicting that Biden would have to give in to it, the administration would unquestionably be less defensive.
So, again, the debt limit shouldn't exist and periodically threatening default is irresponsible. But, once we concede that it exists and that negotiation to resolve the impasse is ordinary politics, it's not at all clear at what point the line is crossed into "hostage-taking" or "terrorism." Both Chait and Cooper seem to define that in terms of the reasonableness of the demands or the degree to which there is a mutual give and take.
The first of those is surely in the eyes of the beholder. Chait is mostly hyperbolic on this score, whereas Cooper is more concrete. He argues that Republicans are demanding "sweeping spending cuts, work requirements for Medicaid, repeal of the core of President Biden's climate bill, and more" and that "For the situations to actually be comparable, Democrats would have had to make similarly extreme demands—say, Medicare for All, repeal of the Trump tax cuts, free postal banking, and a pony for every child under 11." (Okay, so that's a wee bit hyperbolic, too.)
I would agree that "sweeping spending cuts" and "repeal of the Trump tax cuts" are roughly comparable aims, neither of which are going to happen. The other examples are rather poor.
Biden's climate program required more than a year of internal wrangling just to secure the votes of every Senate Democrat. Given that the Republicans now control the House, seeking to claw that back is hardly unreasonable as a political matter. (Whether it's good policy is another thing entirely.)
Conversely, "Medicare for All" was a non-starter despite Democratic control of the White House, House, and Senate. Even under Reconciliation, which would eliminate the use of the filibuster, there wouldn't have been close to enough Democratic votes to pass it. (And I support the policy in theory, albeit not the Bernie Sanders "eliminate all private insurance" variation.)
Further, the fact that the Democrats aren't making big demands of their own is a matter of strategy. Like Obama in 2013, Biden is taking an "I refuse to negotiate" stance. This may or may not be good politics. But it's hard to complain that you're not extracting concessions from the other side when you're not asking for them.
Obviously, they're not going to get a repeal of the Trump tax cuts, much less Medicare for All. But they could almost certainly get some things attached to the bill that Republicans wouldn't otherwise sign off on. If nothing else, they could insist that the ceiling be raised high enough not to have to go through this again for quite some time—maybe even to the end of a possible second Biden term.