Putin Is Back As Russia's President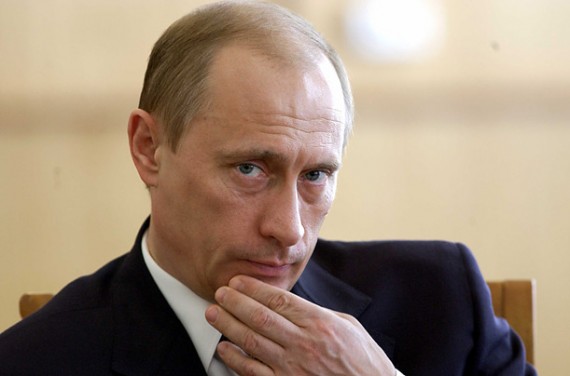 In an outcome that surprises precisely nobody, Vladimir Putin won election as Russia's President four years after leaving office and replaced by Dmitry Medvedev:
MOSCOW — Russian voters overwhelmingly granted Vladimir V. Putin a six-year term as president on Sunday, a long-predicted outcome that set the stage for a far more suspenseful post-election confrontation between Mr. Putin and opposition groups.

"We have won," Mr. Putin declared to a huge throng of supporters right outside the Kremlin walls, a tear running down his cheek. "We have gained a clean victory!"  He added, "We won! Glory to Russia."

Mr. Putin has been Russia's pre-eminent leader for 12 years, having served two terms as president from 2000 to 2008 before his current term as prime minister. But the opposition groups' calls for more protests, starting with a rally on Monday night in Pushkin Square in central Moscow, threaten to undercut his promise of stability.

Some opposition leaders called for protests beyond those allowed by government permits, raising the prospect of a sharp response from the authorities.

The popular anti-corruption blogger, Aleksei Navalny, said he would lead an unsanctioned march to the Kremlin after Monday's rally. He has also called for a permanent encampment of demonstrators like those created by some of the Occupy movements in the West. "People need to go out on the streets and not leave until their demands are met," he said in a television interview.

Early returns showed Mr. Putin winning about 60 percent of the vote, comfortably above the 50 percent needed to avoid a runoff. Not long after the polls closed in Moscow, tens of thousands of Kremlin supporters gathered in Manezhnaya Square for a victory celebration and concert.
As soon as Putin declared that he would be running for President, this outcome was a certainty of course. What's been unexpected are the protests that have popped up in Russia over the past several months over an electoral process that is clearly fixed. President Putin may find that Russia is a slightly different country than it was when he was last in the President's office.