Quick Look at a House Seat Projection
Rs still likely to win the chamber.

Partially to go along with some themes touched on in my post on Sunday (and some of the discussion in the comments) and partially because who doesn't like a nice chart? here's the latest seat projection in the House from CBS: GOP seat lead shrinks as Biden approval ticks up — CBS News Battleground Tracker poll.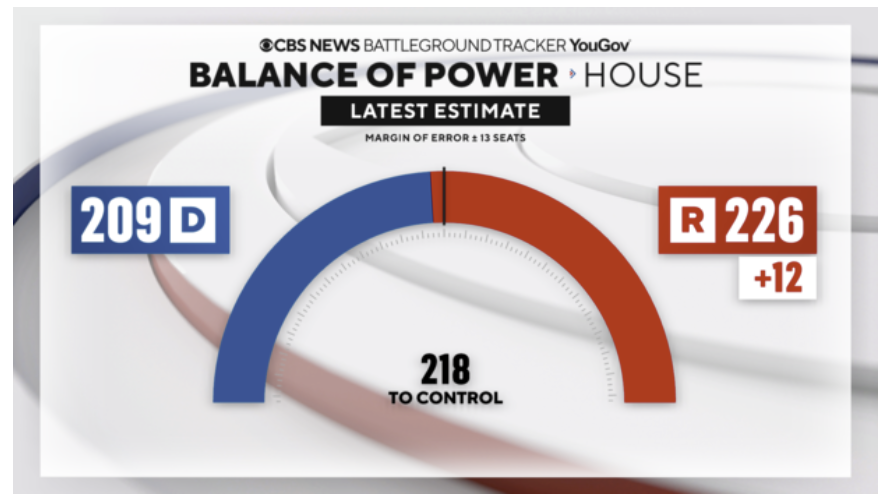 This is a reminder that while things do look better for Democrats than they did, the likelihood remains that the Republicans will take control of the House. FiveThirtyEight currently has that outcome as a 77% chance. So, while a D hold is possible, it remains rather unlikely.