Rasmussen: Akin Trails McCaskill By Ten Points In Missouri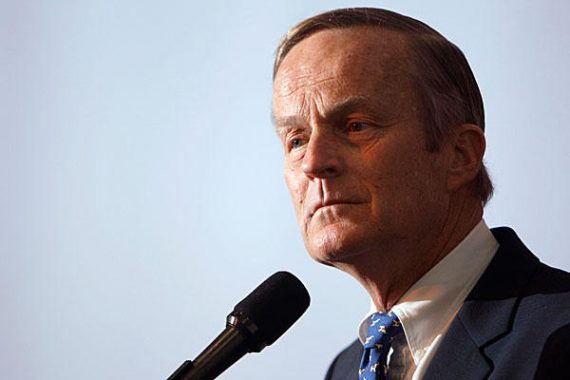 The immediate impact of Todd Akin's remarks about rape and abortion, and his determination to stay in the race despite the fact that his entire party wanted him to drop out, is becoming quite apparent via a new Rasmussen poll that puts Akin ten points behind embattled incumbent Senator Claire McCaskill:
What a difference one TV interview can make. Embattled Democratic incumbent Claire McCaskill has now jumped to a 10-point lead over her Republican challenger, Congressman Todd Akin, in Missouri's U.S. Senate race. Most Missouri Republicans want Akin to quit the race while most Missouri Democrats want him to stay.

The latest Rasmussen Reports telephone survey of Likely Voters in the Show Me State finds McCaskill earning 48% support to Akin's 38%. Nine percent (9%) like some other candidate in the race, and five percent (5%) are undecided
Looking deeper in to the poll, we see that Akin's favorability numbers are quite simply disastrous:

That's a favorable/unfavorable for Akin of 35/63, with the vast majority of the unfavorable number coming from those responding "very unfavorable." McCaskill meanwhile, who has had image problems of her own in the state, is at 48/48, much better than it has been in the past. It was only a week or so ago, that SurveyUSA had Akin leading by eleven points, so this is massive drop-off. Indeed, it's likely that other polls will find even worse numbers since their samples don't tilt Republican as much as Rasmussen's do. As of now, the RCP Average has swung to McCaskill's favor and shows her with an average lead of +4.5 in the race. This is powerful ammunition in the hands of those still working on finding a way to convince Akin to get out of the race.