Regarding Trump's Declaration
Some thoughts on the current mess.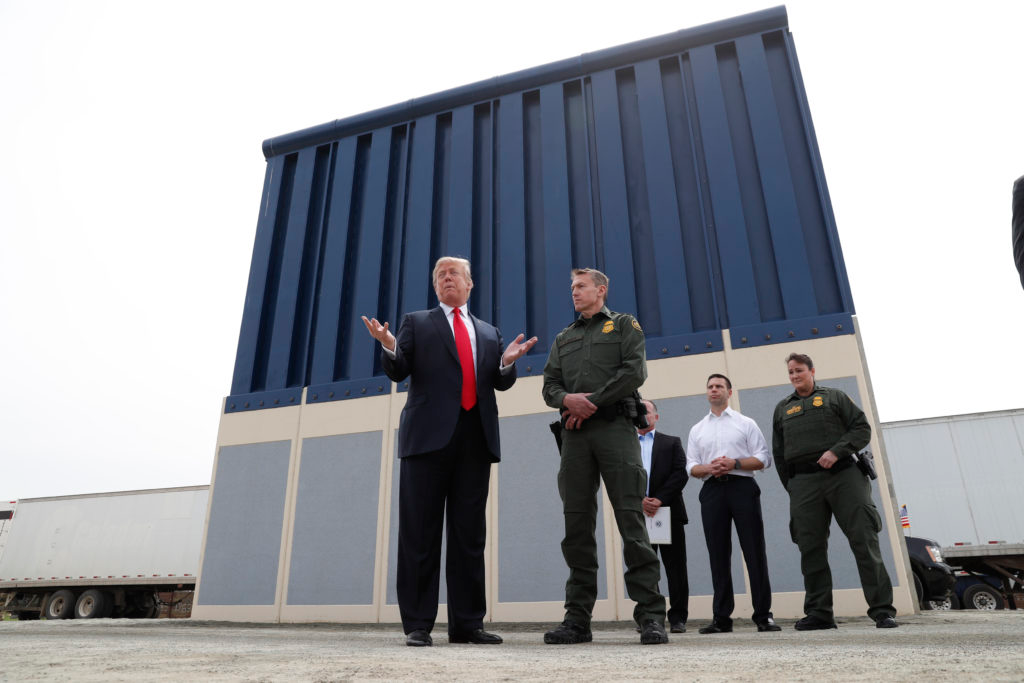 A ton has already been written on Trump's declaration of an emergency to fund more border wall and there will be plenty more to be said.  Here are my initial reactions:
1.  It is manifestly not an emergency.  This really can't be said enough: no matter how else you might want to characterize the current situation at the border, it is not an emergency–especially not in terms of the thing that Trump constantly cites in terms of violent crime, gangs, and drug trafficking.
The closest thing to a crisis we have at the moment is about asylum-seekers and a) a wall won't fix that, and b) the crisis conditions have been caused in large measure by Trump's own policies.
I would also note: if there was a true emergency on the border that required immediate action, a time-consuming construction project would not be the solution anyway.
2.  The move circumvents congressional will.  The legislative branch of the United States does not want to fund this policy initiative–full stop.  The US Constitution firmly places the power to appropriate money for spending in the Congress.  Congress clearly, dating back to December (and really, back the entire last two-year cycle), was unwilling to provide the requested funds.  The government was shut down as a consequence, and the legislation to open the government plainly did not include what the president requested. For Trump to then try and use emergency powers in such a circumstance is an authoritarian move.
In simple terms:  the Congress clearly said "no" and the appropriate thing for a President to do is accept defeat, not to declare an emergency.
Also along these lines:  President "Art of the Deal" clearly does not understand deal-making in the least.  If wall funding were truly as important as he makes it out to be, he would have offered incentives to get the Democrats on board.  Instead, he basically made demands.
3. McConnell again undercuts norms.  When the history of this moment is written, and the issue of how our democracy was eroded, Mitch McConnell is going to play a major role in that analysis.  From his declaration that he wanted Obama to fail, to his norm-breaking on the Garland nomination, to his pronouncement this week on the floor of the Senate that he will support the president in this matter, McConnell continues to demonstrate a lack of concern for the long-term consequences of his actions.  While I do understand the McConnell found himself between supporting the emergency declaration and facing another shutdown, it does not alter the fact that he is helping undermine his own branch of government.  It is short-term political gain for long-term institutional erosion.
4.  Trump's willingness to be a lying con-man is truly disturbing.  Trump has, just this week, made the case (in El Paso) that he is already building the wall–and making it sound like he is almost finished.  His story keeps changing, and his base keeps falling for it.  It is a disturbing display, to say the least.