Rejoice! Birtherism is Dead!
After all, Hawaii has finally and once and for all provided verification that Obama was born in their state.  TPM provides the document they sent to Arizona:
Wait, what that's you say?  We have been provided official documentation before?
Oh, right, there was this: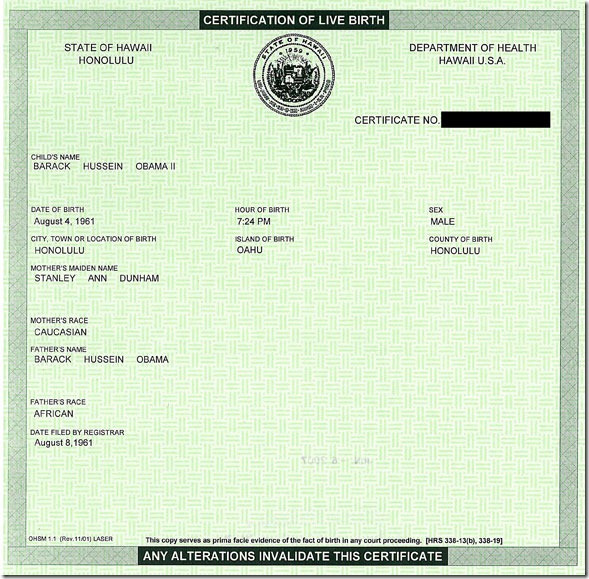 And there was this: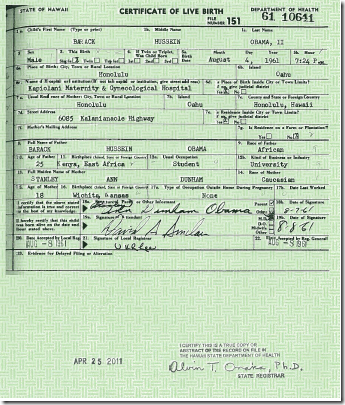 For full size:  http://www.whitehouse.gov/sites/default/files/rss_viewer/birth-certificate-long-form.pdf
Ok, so never mind:  Birtherism lives!