Religion and the Dangers of Ignorance
If everything you know about Islam comes from Pam Geller and Christianity from Christopher Hitchens, you're doing yourself a grave disservice.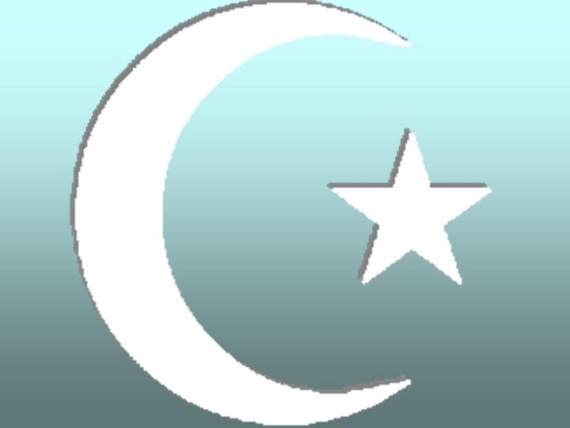 In reading this New York Times profile of Atlas Shrugs blogger Pamela Geller, I was simultaneously amused and disgusted by this note on her "education" in Islamic thought:
She spent the next year educating herself about Islam, reading Bat Ye'or, a French writer who focuses on tensions over Muslim immigrants in Europe; Ibn Warraq, the pseudonym for a Pakistani who writes about his rejection of Islam; and Daniel Pipes, whom she ultimately rejected because he believes in the existence of a moderate Islam.
This is grotesque to me. It's like saying that that someone
spent a year educating themselves about Christianity, reading Chrisopher Hitchens, an English writer who wrote articles focusing on the "crimes against humanity" of Mother Teresa, Friedrich Nietzsche, a former seminary student who wrote at length about his rejection of Christianity, and Sam Harris, whom they ultimately rejected because he believes in the existence of moderate Christianity.
If you put that in a profile of an anti-Christian blogger, you would know immediately that they're a fraud and simply not worth listening to. You definitely wouldn't describe them honestly as having "educated themselves" in Christianity. While studying those opposed to a religion can certainly be a part of one's education, a study of Christianity certainly isn't complete without reading the Bible and important Christian writers such as Tertullian, Augustine, Thomas Aquinas, Simone Weil, Paul Tillich, Martin Luther, John Calvin, Jonathan Edwards and many many others. To understand Christianity as practiced today means familiarizing yourself with the myriad ways in which Christianity is lived and practiced, from an Amish community in Pennsylvania to a Megachurch in the suburbs to a Yoruba flavored sect in Africa to an underground Catholic cell in China.
The same goes for Islam. If you don't read the Qu'ran and Hadith, if you don't familiarize yourself with the great Muslim relgious writers such as al-Shaf'fi, Abu Hamid al-Ghazzali, Averroes, Ibn Sina, al-Ghazzali, Ibn Abd al-Wahhab, Syed Ameer Ali, Fazlur Rahman Malik and many many others, then you're not educating yourself in Islam. Further, to understand Islam as practiced today means familiarizing yourself with the ways in which it is lived and practiced, from the pilgramages to Mecca to a suburban Mosque in a strip mall in Texas to the ecstatic rituals of Sufis in Indonesia to the call to prayer in Mali.
The bottom line is that to speak of Islam as a monolith is as absurd to say that all Christians agree with the Pope. To say that all Muslims want to impose one version of Sharia law is as absurd to say that all Christians agree with the Christian Reconstructionist dogma of Gary North and R.J. Rushdoony. To say that al-Qaeda and Hamas are representative of Muslims is as absurd as saying that the Army of God and the IRA are representative of all Christians.
Understanding religion isn't easy. As the recent Pew Research Study showed, there are plenty of Americans who don't know much about their own professed faith, much less the faiths of others. This is a shame, for a number of reasons. First and most obviously, ignorance can be exploited by vicious demagogues who feed on hate and fear to serve their own ends (like Ms. Geller).
Second and more importantly, though, knowledge of different religious ideas and traditions provides an incredibly rich expansion of your own worldview. The varying faith traditions of humanity have provided comfort, wisdom, and inspiration to people throughout our history. To live your life without exploring yourself with the poetry of Mohammed, the playfulness of Lao-Tzu, the compassion of Jesus, the wisdom of the Buddha, the discipline of Confucius, the hymns of the Vedas or the centuries-long arguments in the Talmud is to live a very deprived life indeed.