Removing the Fig Leaf from the Sunni Regimes
The diplomatic ramifications of the latest Wikileaks leaks are just starting to emerge and may place some countries in very embarrassing positions.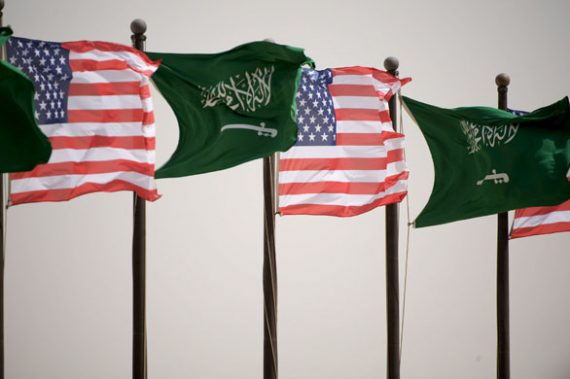 Doug has already mentioned Wikileaks's latest round of secret documents posted. According to the Guardian among the revelations in the documents is that the Kingdom of Saudi Arabia's King Abdullah has repeatedly asked the U. S. to bomb Iran:
King Abdullah of Saudi Arabia has repeatedly urged the United States to attack Iran to destroy its nuclear programme, according to leaked US diplomatic cables that describe how other Arab allies have secretly agitated for military action against Tehran.

The revelations, in secret memos from US embassies across the Middle East, expose behind-the-scenes pressures in the scramble to contain the Islamic Republic, which the US, Arab states and Israel suspect is close to acquiring nuclear weapons. Bombing Iranian nuclear facilities has hitherto been viewed as a desperate last resort that could ignite a far wider war.
It isn't just King Abdullah—the rulers of Jordan, Bahrain, and Abu Dhabi have apparently all made similar requests and leaders in Egypt have stopped just short of that.
IMO were Israel or the United States to eliminate Iran's nuclear development capability by force Iran's neighbors would make some outraged noises while being secretly relieved. These leaks have removed the possibility of cloaking their hostility with such a figleaf from the Sunni regimes of the Middle East.
In addition to unmasking the intentions of Iran's neighbors doesn't this also cast some doubt over the claims that an attack on Iran would precipitate World War III? Make no mistake: I oppose the use of force against Iran to compel it to end its nuclear development program.
However, such an attack might have consequences far less dire than some are predicting.