Abdullah Abdullah Lodges Protest Against Afghan Presidential Vote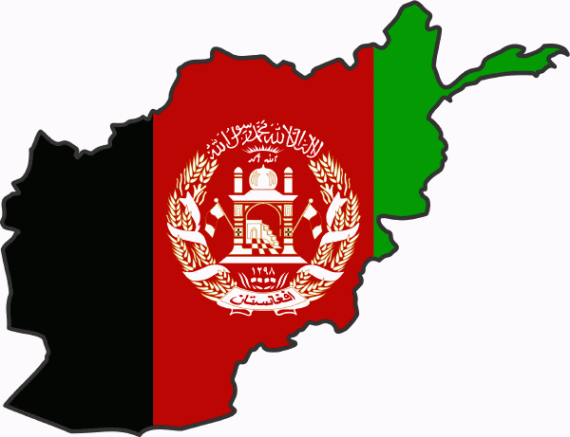 The race to replace Hamid Karzai as President of Afghanistan had been going smoothly for the most part until Abdullah Abdullah, one of the top two candidates in the race, raised concerns about irregularities in the recently completely runoff vote. Now, the race has been thrown into chaos as Mr. Abdullah has launched a formal protest of the vote:
KABUL, Afghanistan — Afghanistan's presidential election was cast into crisis on Wednesday as one of the candidates, Abdullah Abdullah, announced a broad-based protest against the electoral process, accusing his opponent and President Hamid Karzai of engineering massive fraud in the runoff vote on Saturday.

Rejecting the process laid out under Afghan electoral law, Mr. Abdullah called on the election commission to halt all vote counting and immediately investigate and identify inflated ballot totals — steps that are designed to come after partial vote results are announced in the next few weeks. Mr. Abdullah also withdrew his observers from the vote-counting process and suspended his cooperation with the election commission, which his campaign says is biased.

We are asking for the counting process to be stopped immediately because this is not a legitimate process," Mr. Abdullah said. "The fraud was engineering in such an exceptional way that it left no choice for us but to make this announcement today and wait for the response and correction of this."

Mr. Abdullah's stand immediately cast into doubt an election that Western and Afghan officials alike have considered crucial to the country's stability now that Western troops are leaving. Also hanging in the balance are the continuation of international aid and small-scale military assistance to the Afghan government after 2014, both of which hinge on a new legitimately elected Afghan administration.

There was no immediate response from the other candidate, Ashraf Ghani, or from the president's palace, both of which have denied fraud accusations by Mr. Abdullah's campaign in recent days.

The Afghan election commission signaled that, at least for now, the counting and announcement schedule would proceed as planned. The election center "continues its tally and data entry process of the votes with presence of the national and international observers," said Noor Ahmad Noor, a spokesman for the independent election commission.

In the face of a potential deadlock, and deepening concerns that a long standoff could lead to factional violence, it was unclear what Mr. Abdullah would consider an acceptable result.

Campaign officials for Mr. Abdullah said they were not, for now, calling for a new election, but are instead seeking some sort of independent mechanism to evaluate the vote. In a news conference on Wednesday, Mr. Abdullah signaled that one answer might be the creation of a joint commission that includes representatives from both campaigns and is overseen by the United Nations.

"Dr. Abdullah has come to a point where he believes he is in the race against four other contenders" — Mr. Ghani, the election commission, the complaints commission and the government, said Wahid Omar, a senior adviser to Mr. Abdullah. "None of these bodies is actually impartial in the process."

Mr. Abdullah's campaign has demanded an investigation of the ballot total initially reported by election officials to be at 7 million, a figure that election observers and a few Western diplomats considered too high given anecdotal reports of voter turnout.
Leaving aside the merits of Abdullah's complaints, which are serious if they turn out to have merit, this development is likely to create problems both for Afghanistan and for the United States. The last Presidential election, in which Hamid Karzai was re-elected to a second term, was itself the subject of widespread accusations of corruption and this vote was seen as a crucial test for Afghan democracy and what would hopefully be the first peaceful transfer of power in a democratic Afghanistan. If these accusations end up causing the outcome and legitimacy of the election into doubt, then that will pose problems for whomever ends up being declared the winner and make reconciliation among the nation's political factions more difficulties. For the United States, any delay in the transfer of power puts future Afghanistan plans into question. President Obama announced last month that, while most U.S. troops would leave the country at the end of this year, there would be a small residual force left behind through at least 2016. However, the presence of that force is contingent upon the final ratification of a Status of Forces Agreement that President Karzai has refused to assent to. Both candidates for President have said they intend to conclude SOFA negotiations with the U.S. as soon as possible, but the closer we get to the end of the year the more those plans are thrown into doubt.