"Rent Is Too Damn High" Guy Facing Eviction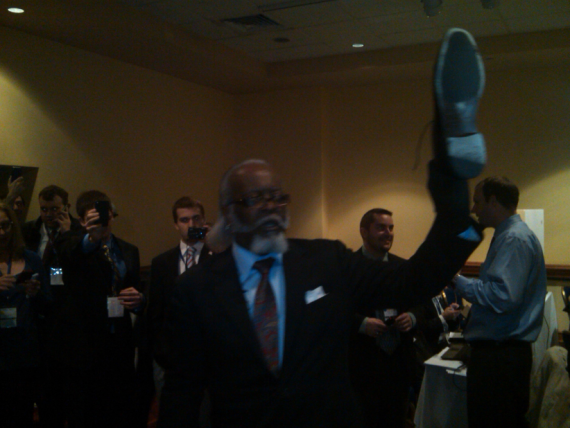 Jimmy McMillan, who has been something of a political curiosity since his appearance at the New York Gubernatorial Debate last year where he told all of America that "the rent is too damn high," is facing eviction because his landlord thinks the rent is too damn low:
The man who ran for New York governor under the slogan the "Rent Is Too Damn High" claims he is being kicked out of his Manhattan apartment — because the "rent is too damn low," the New York Post reported Friday.

Jimmy McMillan, recognizable by his Imperial-style white mustache, sideburns and goatee, says he pays $872.96 for a rent-controlled ground-floor apartment on St. Marks Place in the East Village, which he's had since the late 1970s, when the rent was about $275.

McMillan says his landlords are now kicking him out so they can charge a higher rent.

"I've been here since 1977, and they want more money!" McMillan said. "It's about 'My Rent is Too Damn Low.' "
It essentially looks like the landlord is alleging that McMillan is taking advantage of New York's notoriously pro-tenant rent control laws to hold on to an apartment he doesn't actually live in, but McMillan has a warning:
"Maybe the landlord doesn't know, but he can't bulldog me because I know the law," McMillan vowed in Downtown Brooklyn yesterday.
It should be a very interesting trial.