Report: Timothy Geithner May Leave Administration After Debt Deal Is Completed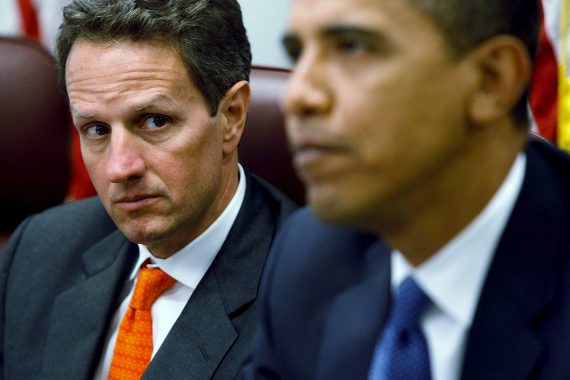 It looks like we're headed for another change in the Obama Cabinet:
Treasury Secretary Timothy F. Geithner has signaled to White House officials that he's considering leaving the administration after President Barack Obama reaches an agreement with Congress to raise the national debt limit, according to three people familiar with the matter.

Geithner hasn't made a final decision and won't do so until the debt ceiling issue has been resolved, according to one of the people. All spoke on condition of anonymity to talk about private discussions.
If Geithner leaves, that would be the second major Cabinet change this year, the first being the retirement of Robert Gates at DoD, which became official today.