Republican Group To Name Donald Trump "Statesman Of The Year"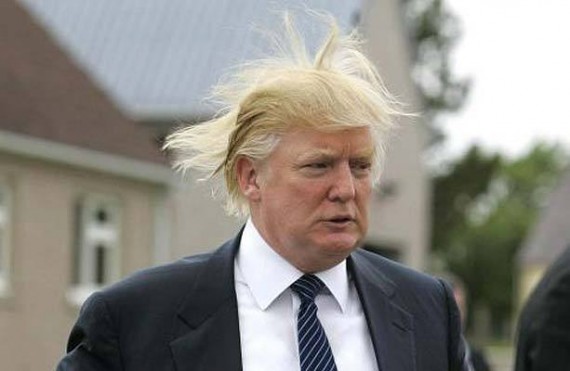 Sadly, this is not from The Onion: 
Ahead of the Republican National Convention in Tampa, Florida, in August, the Republican Party of Sarasota County is giving Donald Trump its "Statesman of the Year" award. What makes the birther-ranting businessman worthy of such esteem?

"He's a sage, skillful and respected leader" who is doing "all he can to take our country back," Sarasota GOP Chair Joe Gruters told TPM. "At the end of the day, he's one of the few people in the country who can command respect from people of all walks of life."

A regular guest on Fox News and a prolific tweeter, Trump is never far from the headlines. A little more than a month ago, Trump revived his birther campaign, telling CNBC that "nothing's changed my mind." On May 29, hours before Trump was scheduled to hold a fundraiser with Mitt Romney, CNN's Wolf Blitzer told the real estate mogul that he's "starting to sound a little ridiculous."

No matter. Gruters said he is "proud" to give Trump the award. No one issue led to Trump getting the prize, he said, adding that the birther matter is "irrelevant."

More than 600 people are expected to attend the event on August 26. Tickets range from $150 to $1,000 for a "executive ticket," which includes a meet-and-greet and photo with Trump.
They're doing it for the money, I'm sure, and they have no idea how ridiculous this makes them look. This would also seem to suggest that, whether nor not he has a speaking role, Donald Trump will be a presence, and an attraction for the media during the Republican Convention. That will end well, I'm sure.