Republicans and Black Candidates
Do Republicans like Herman Cain because he's black?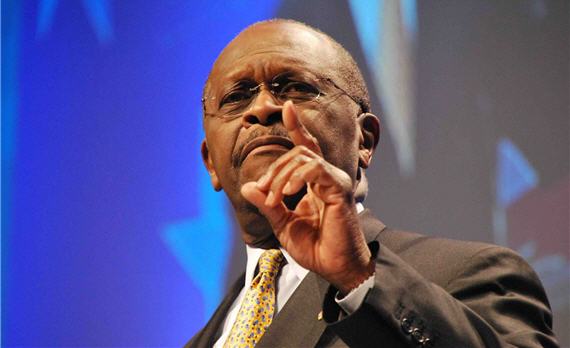 A prominent liberalish blogger reacts on Google Reader to Herman Cain's relatively strong showing in the latest polls, "I hate to say this, but I really do think some Republicans like Cain because he's black and they think that will help him against Obama."
While I don't think it's that calculating, there's a longstanding tradition of young white Republicans becoming infatuated with black conservatives. Herman Cain is just the latest in a long line of them. Off the top of my head, there's J.C. Watt, Alan Keyes, Michael Steele,  Allen West, Condi Rice, and Lynn Swann. And that's just political candidates. On the pundit side, there's Thomas Sowell, Larry Elder, Shelby Steele, Walter Williams,  Armstrong Williams, and Ken Hamblin.
If I were to psychoanalyze it, I'd say part of it is that pointing to blacks who share their views validates their positions as being motivated by ideology and policy rather than race.
Would an obscure failed Senate candidate best known as the former CEO of the 7th largest pizza chain in the United States be given any credence as a presidential contender if he were white? It's hard to see it. But, frankly, I'd be more willing to take my chances with him than half a dozen of the non-black candidates being given serious attention.