Republicans Blamed For Gridlock In Congress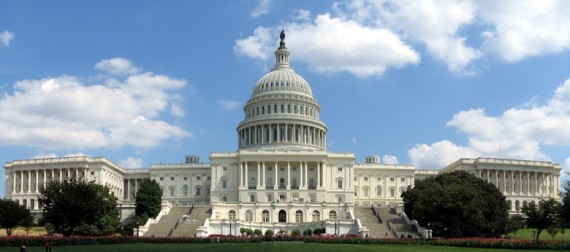 If a new CBS/New York Times poll is any indication, President Obama may be on the right track in running against a "do nothing Congress" in the General Election:
The public is not assigning blame equally between President Obama and Republicans in Congress for the partisan gridlock over key legislation.

In the latest New York Times/CBS News poll, 60 percent say Mr. Obama is attempting to work with Congressional Republicans to try to accomplish something; 27 percent say Republicans in Congress are making the same effort to work things out with the president.

There is strong public support for politicians to start cooperating. At least 80 percent – regardless of party identification – say Republicans and Democrats should compromise some of their positions in order to get things done.

Majorities of Democrats and independents say Mr. Obama is trying to work with the Republicans and only a third of Republicans agree. But nearly half of the Republicans surveyed do agree with Democrats and independents on one thing: Congressional Republicans are not working with the president to make progress on the legislative agenda.
This isn't exactly a revelation, of course. Poll after poll for years now has shown that the general public wants Congress and the President to work together regardless of partisan concerns. Republicans would do well to take these polls to heart.