Romney Has An Advantage Among Independents
Mitt Romney has an advantage among self-identified Independents that makes writing him off at this point inadvisable.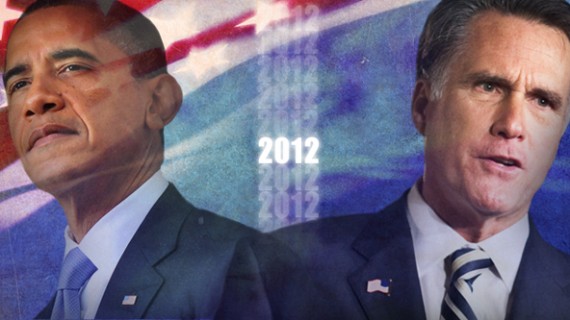 Chris Cillizza notes something that could potentially be a significant factor over the coming days:
President Obama has a problem with independents. And it's not a small problem.

In the last three releases of the tracking poll conducted by The Washington Post and ABC News, Obama has trailed former Massachusetts governor Mitt Romney among independent voters by between 16 and 20 percentage points.

That's a striking reversal from 2008, when Obama won independent voters, who made up 29 percent of the electorate, by eight points over Sen. John McCain of Arizona.

And if Romney's large margin among independents holds, it will be a break not just from 2008 but also from 2000 and 2004. In 2000, Texas Gov. George W. Bush won independents by 47 percent to 45 percent over Vice President Al Gore. Four years later, Bush and Sen. John F. Kerry of Massachusetts essentially split unaffiliated voters, according to exit polls — 48 percent for Bush to 49 percent for Kerry. (Independents made up 27 percent of the vote in 2000 and 26 percent in 2004.)

So, what gives? Why is Obama — at least according to the Post-ABC data — having so much trouble with independents?

The answer lies in the fact that most independents are not, well, independent. Of all the likely voters who called themselves independents in nine days of the Post-ABC tracking poll, fully three-quarters (75 percent) — said they tend to lean toward one party or the other. (The remainder are known as "pure" independents.)

And it's among those shadow partisans that Obama is struggling. Ninety-two percent of Republican-leaning independents said they plan to support Romney, while 84 percent of Democratic-leaning independents are backing Obama.

It's not just in the head-to-head matchup that the difference between GOP-leaning and Democratic-leaning independents is visible. Among all registered voters, 69 percent of Republican-leaning independents say they are following the election closely while just 49 percent of Democratic-leaning independents say the same. (Just more than four in 10 — 41 percent — of pure independents say they are closely following the election.)

That gap between partisan-leaning independents was just nine points in September but has now grown to a 20-point edge this month as the election draws near.

By way of comparison, in Post-ABC polling conducted in October 2008, 62 percent of Democratic-leaning independents said they were closely following the election while 60 percent of Republican-leaning said the same.

Among independents who say they are "absolutely certain" to vote, 87 percent of Republican-leaning independents express that sentiment, compared with 81 percent of Democratic-leaning independents.

What all those numbers mean is that among independent voters — who tend to be less likely to turn out, even in a presidential election, than partisans — Romney has a clear edge.
This phenomenon isn't limited to the Post/ABC poll.You'll see similar numbers on independents in other recent national polls and you will find a similar disparity in Romney's favor among independent voters, even in polls where Obama has a slight lead. What this means is unclear, but there's not really any denying the fact that Mitt Romney has picked up a lot of support from self-identified independents over the past couple of weeks. To some extent this is the main reason why we've seen him advance in the polling at both the national and statewide levels. By contrast, four years ago the President ended up winning self-identified Independents by eight points. Clearly that's not going to happen this time. Indeed, if these polls are correct and these numbers hold up, the odds of Romney being able to pull off victories in swing states like Virginia, Colorado, New Hampshire, and Ohio become much, much better.
Now, admittedly, we have not seem much of an impact from this phenomenon from the state level polling so far. President Obama still has a narrow lead in Ohio and New Hampshire while Virginia and Colorado are currently tied in the polling average. One reason for that many be that state polls typically lag behind national polls when it comes to picking up nationwide trends, so it's not surprising that there's somewhat of a disconnect right now. If Romney's trend among Independents continues then we should start seeing that reflected in the topline numbers of the state polls as well. To say the least, it would be highly unusual to have a candidate outperforming among Independents and not have those numbers reflected in states where Independents are a significant part of the voting electorate.  Obviously, things can change, but with a week to go this is probably the best sign that Romney can point to for the argument that he still has a chance to pull this off.