The Central Problem in the Polling Debate?
Too many people ignore (and incorrectly define) the "independents" in a given sample.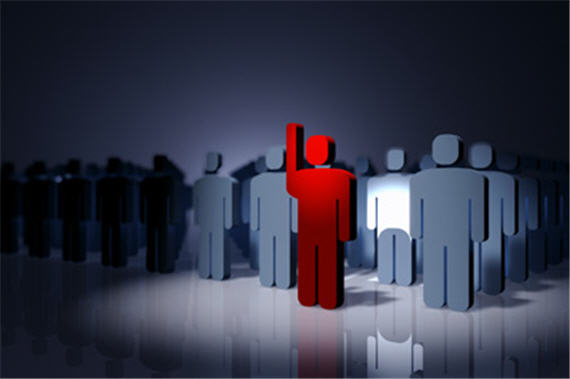 As I continue to argue in various comment threads and read various pieces on polling it becomes increasingly clear that there is simply a profound misunderstanding of what "independent" means and, by extension, what that partisan breakdown of a given poll may mean.  Each poll tends to have a percentage of the respondents who identify as Democratic, a percentage who identity as Republican, and a percentage who identify as independent.  Many times the Democratic number is higher than the Republicans number (and hence the complaints about skewing in the direction of Democrats).
First, most pollsters simply ask how the respondents identify, they do not adjust the sample for a pre-determined partisan mix.  As such, a given partisan breakdown is a reflection of the sample, not of the preferences of the pollster.
Second, in national polling, there is a consistent pro-Democratic partisan ID in poll after poll (see Gallup or this post from Chris Cillizza which details numbers from various sources). This is not because the pollsters are weighing the poll, it is because that is how respondents self-identify (note the word "self").  As such, there are strong empirical reasons to expect any given national sample to have more self-identified Democrats in it, and this is true for a lot of state level polls as well.
Third, "independents" are not independent in the sense that that they can go either way.  It is simply how those people choose to identify themselves.  Almost all of these people are "leaners" who normally vote D or R.  And, in recent years, there are data to suggest that more and more people who tend to vote Republican have been identifying as "independents."  This has been the trend since the end of the first Bush term (and, no doubt, views of Bush have played into people not wanting to identify with the GOP as a result).  Note the following  from the Pew Research Center (as provided by Cillizza):
Consider:  a poll in 2008 that reflected the above would have had a 38 D, 28 R, and 29 I (a dreaded +10 D skew, but also with 29% not accounted for) and yet Obama won in 2008  53%-46% (a 7 point differential and only 1% going to others).  Hence, a lot of those independents eventually voted Republican as 46 is quite a bit higher than 28.
In short:  the actual partisan preferences in a given poll are obscured by the fact that a given person being polled can simultaneously be a heavy leaner (or, in fact, a dedicated, long-term Republican or Democrat) and still call oneself an "independent."
Look at the graph above for 2012:  33% identify as independent and only 28% as Republican, yet we all know that a huge chunk of those so-called independents will vote Republican (and a huge, but smaller, chunk will vote Democratic).  This also means that when we see numbers that tell us that Romney is doing better with independents than is Obama that we should not be surprised.  Indeed, that is what we should expect to happen.  Consider:  if we take the RCP average at the moment shows 47.7 for Romney and 46.3 for Obama.  Based on the graph above, (and assuming, for the sake of argument that all Rs go Romney and all Ds go Obama, which will not the be case) that would mean that the Ds are getting roughly 12 of the 33 points associated with independents and the Rs are getting about 21.  This illustrates that more Republican voters are calling themselves independents than are Democratic voters.
As I noted in a comment yesterday, the best indicator in all these polls as to the true R/D breakdown in the sample (as it pertains to voting, which is what matters) is how they answer the Obama v. Romney question, not their partisan self-ID (which is not a demographic characteristic that remains static the way race and gender do). All of the +X D business is really missing the point about what the numbers, especially the Independent numbers mean.
This is not to say that the polls can't be wrong, but it is to point out that one cannot look at a threeway breakdown of partisan-ID and then only compare two of those numbers.