Republicans Ignoring Political Reality In Fiscal Cliff Negotiations
From a political point of view, the GOP's position on taxes makes no sense at all.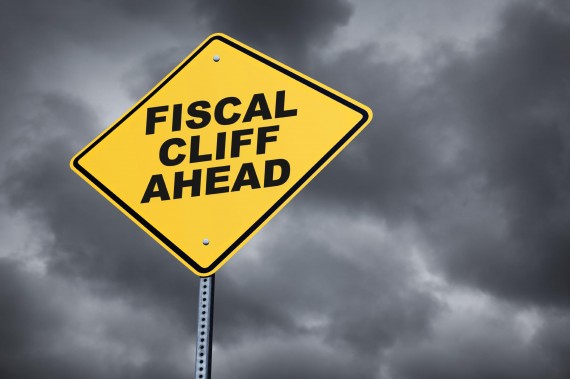 The analysis of the fiscal cliff negotiations keeps revolving around the same themes, and the question always comes down to one question, what is the GOP really willing to do when it comes to taxes. According to a new CNN report, it doesn't appear that they're willing to do very much:
One of the reasons Tuesday night's conversation between President Barack Obama and John Boehner did not go well was because the GOP House speaker sent the White House a fiscal cliff proposal calling for a permanent extension of Bush-era tax cuts for all Americans, including for incomes in the top 2%, a Democratic source said Wednesday.

Democrats took the GOP counter offer to mean that tax reform cannot result in any marginal rates higher than current law, according to the source, who said Boehner's proposal was a "sign" to Democrats that "Boehner and the GOP are unwilling or unable to do any sort of deal that can pass the Senate or be signed by the president."

Democrats favor raising tax rates on wealthy Americans as part of a deal to avoid the year-end fiscal cliff, while Republicans want to extend the Bush-era cuts for all income levels.

A Republican source insists the White House may have misinterpreted the latest GOP offer, since Boehner's offer includes tax reform down the road, which would render anything permanent moot.
The idea of "tax reform down the road" likely doesn't sound very appealing to the Obama White House because there's no real reason to believe that promised future action will take place. Indeed, that's much of the problem with any of these long term plans to deal with the budget deficit. Since one Congress cannot really bind another, it's relatively easy for a future Congress and President to reverse something that one of its predecessors have done. So, I can't blame the White House for not necessarily being too thrilled about a plan that basically consists of a promise to do something in the future.
What this report really indicates, though, is that the GOP still has not moved from its position that all of the Bush Tax Cuts should be extended. In all honesty, it's a position that makes no political sense at this point. I've noted several polls since the election showing that the public supports the President's position on this issue and today there are two more, from ABC News and Bloomberg, both of which show the exact same thing. As I've noted before, Republicans seem to think that we're in the same political situation we were in back in 2010 the last time that this debate came up. As I've noted before, though, the political climate today is far different than it was two years ago. Instead of coming off a winning election, the GOP is coming off an election in which it lost the Presidency, lost the Senate, and lost seats in the House of Representatives. Moreover, the President made his position on taxes a central part of his campaign and can now arguably claim a mandate on the issue. Ignoring these political realities strikes me as being akin to the Republicans who, during the course of the Presidential campaign, continually claimed that the polls showing Mitt Romney trailing the President were biased in some manner. The polls, however, turned out to be right on Election Day, and I'll venture a guess that they'll end up being right about this too. Why the GOP continues to pursue a politically dumb strategy is something that I simply cannot find a rational explanation for. If anyone can come up with one, though, I'd be interested in hearing it.