Retirement is Killing Our Infrastructure
Pensions and health care costs for the elderly are crowding out other vital spending.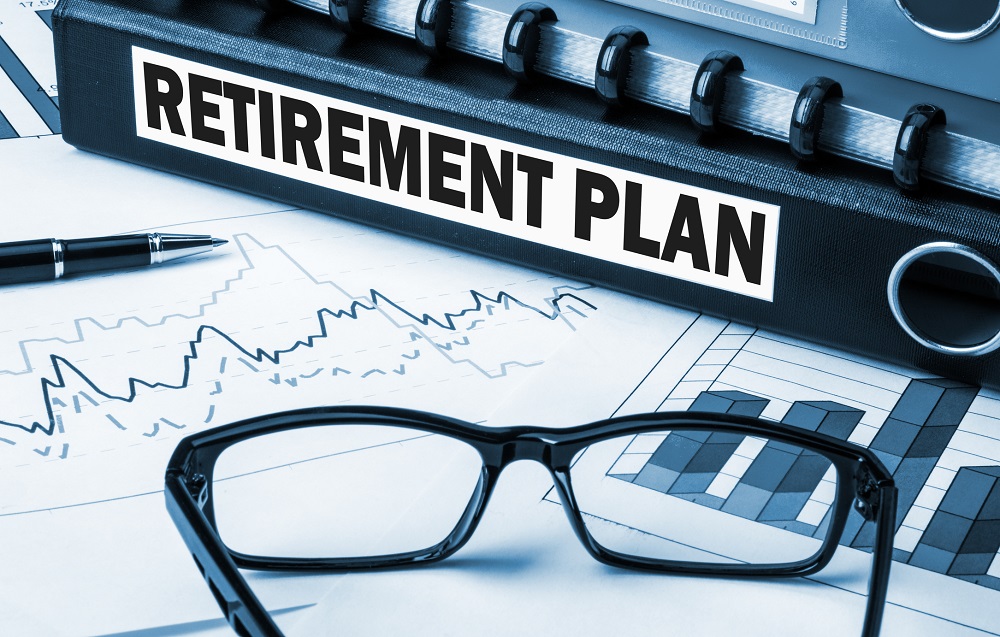 Nicole Gelinas, a senior fellow at the right-leaning Manhattan Institute, has a column in Governing headlined, "Infrastructure Investments Won't Matter Until We Lower Retiree Costs."
[M]ore federal investment is only part of what our urban centers need to fix up their aged and strained transit systems, bridges and roads. States and cities also need to rein in the employee costs that restrict their ability to maintain their physical assets.

[…]

These states have little flexibility to ask their taxpayers for more money. They are taxed to the max. But more federal money alone won't solve the problem. Consider the Metropolitan Transportation Authority, New York City's state-run subway and bus entity. The MTA already expects $7.6 billion in federal funds for its current five-year, $32.5 billion capital assets program, a number that is expected to balloon to at least $60 billion for the next five-year plan, which starts in 2020. Even doubling the federal contribution to $15 billion or so would leave the MTA with a massive funding gap, one traditionally filled with borrowing. But with its debt already at $41 billion — 16 percent of its annual costs — the MTA will have a hard time returning to the borrowing well.

And no matter where its funding comes from, the MTA will remain overwhelmed by its mushrooming operating costs. Its pension and retiree health-care expenses, for example, have more than doubled in just over a decade, now constituting a full 21 percent of its budget.

Connecticut and New Jersey are worse off. While New York largely funds its pension plans, Connecticut owes nearly 19 percent of its residents' annual income in pension liabilities, totaling $48.5 billion. New Jersey owes nearly 20 percent, or $115 billion. Each state also owes roughly $36 billion for retiree health care. Without cost reform, any tax, toll or fare hikes will largely go toward these costs, not better infrastructure.

As the debate over infrastructure unfolds in Congress, both parties should focus on using new money to prod states and cities to pare back these costs.

How? As a start, states and cities should receive bonuses in any infrastructure plan for requiring current workers to take responsibility for their own health care if they retire before the Medicare age of 65. After 65, public-sector retirees, like those in the private sector, should pay their own Medicare premiums. Pension costs are harder to reform, but newer public-sector workers should expect to stay on the job until at least 65 rather than being allowed to retire and begin drawing benefits earlier.
Dave Schuler, who tipped me to the article, observes:
The federal government has infrastructure responsibilities of its own to address. A sound currency, a military in a sufficient state of readiness, and confidence in the government are all important components of our civic infrastructure which have been sadly neglected and I don't think that public pensions are the main culprits there.

All I can add to this piece is that here in Illinois the pensions being paid to workers (especially high-ranking workers) for the state's Tollway Authority were eating up most of the revenue being derived from Illinois's toll roads, leaving little for maintenance or improvement. Open road tolling which allowed the state to reduce the number of human toll-takers and, presumably, their management was one of the smartest things we've done in recent years.
Congress greatly diminished the drain of the civil service pension system back in the 1980s by neutering it. A once-generous defined benefit plan was gutted, with most of the plan for workers hired since 1987 based on a 401(k)-type plan.
As I've written about quite a bit before, though, the same is not true of the military retirement system, which allows people to retire at half their base pay after a mere 20 years service (thus, 38ish for enlisted members and 42ish for officers) and immediately draw benefits for the remainder of their lives. We've recently changed that for new members, replacing it with a plan that's less generous to those who stay in for decades but eliminates the "cliff" for those who leave early; going forward, those who serve as little as four years will have some retirement benefits via a 401(k)-type system. And Tricare for Life, the supplemental health insurance program for military retirees and their families, is also massively expensive.
And, of course, Social Security is a massive Federal liability for retirees and the disabled. It's difficult to get official data because our elected leaders have abrogated their Constitutional duty to pass budgets but we spend something like $1.046 trillion for Social Security and another $625 billion for Medicare.
My political instincts on the healthcare aspect of this run exactly opposite Gelinas'. It seems that the obvious answer is some sort of single-payer system, which is demonstrably cheaper and more efficient than the patchwork system now in place. But I also agree with Dave's stated view that it is imperative to limit outlays for healthcare, which is easier said than done.
The pension issue is trickier still. The obvious solution is to keep pushing retirement further to the right. Eligibility for full Social Security benefits, which for decades was static at 65 years of age, is already pushed to 67 and change for my cohort. My dad only made it to 66. But, while that may be workable for information sector workers like Dave and me, it's completely unreasonable for those who do physically-demanding labor.
It's also theoretically possible to rethink our notions of what constitutes being "taxed to the max." Certainly, Americans pay a much smaller chunk of their earnings to support government than do most of our OECD counterparts. But opposition to taxation is part of our founding DNA.