Returning, Again, to Crime and the AZ Border
More decapitation talk.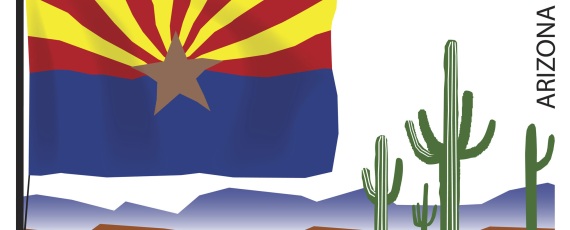 Joan Neuhas Schann writes "About those decapitations in the Arizona desert," specifically to take Dana Milbanks's column (that I noted here over the weekend) to task.
She states:
With some concern and disbelief, I have been astounded at the lack of understanding of the severity of the situation in Mexico and the possibility that it has crossed the border.

[…]

I cannot comment on the veracity of specific reports of headless bodies in the Arizona desert, the occurrence of headless bodies in Mexico has been epidemic.  It is only a matter of time until the phenomenon is regularly encountered in the U.S.
The piece goes on to detail a number of decapitations in Mexico and elsewhere in the region.
First, I am sure that there are people in this debate who do not understand the severity of the situation in Mexico.  However, the problem with this column is that Milbank and others, myself included, are not talking about the violence in Mexico (of which, yes, I am quite aware).  We are talking about specific claims made by Governor Brewer and others about events in the United States.
Second, while it is, in fact, possible that this violence could find its way into the US, it is also possible that it will not.  Regardless of that debate for the moment, the bottom line remains:  said violence hasn't migrated north and it is irresponsible of Governor Brewer to speak as if it has.
Third, the author states that she "cannot comment on the veracity of specific reports of headless bodies in the Arizona desert."  However, that's the crux of the entire discussion.  I an unaware of anyone taking issue with the fact that there have been decapitations in Mexico.
Specifically Governor Brewer stated the following:
"Our law enforcement agencies have found bodies in the desert either buried or just lying out there that have been beheaded.
That is a very specific claim about multiple events within the United States.  Yet, as best as anyone can tell, it is untrue.
At its root this is really simple:  Governor Brewer claimed that there had been multiple decapitations in Arizona.  This is a matter of fact, not opinion and there appears to be no evidence to back up this claim.  She has also claimed that most illegal immigrants are carrying drugs, that illegal immigrants are responsible for most police killings, that Phoenix is the number two kidnapping city in the world, and so forth.
Let's get down to the basics of the basics:
1.  None of these things are true.
2.  This should matter.
3.  The public should not want/allow/reward a politician for repeatedly making false statements.
4.  If one wants real solutions to the very real problems of the border, the issue needs to be discussed in the context of reality and facts.
Look, this is pretty basic:  claims are being made that are not only not backed up by evidence, the evidence we have directly contradicts the claims.
Stating such a fact does not mean that future threats will never materialize.  However, as I said at some point in this conversation:  you go to the argument with the reality you have, not the reality you want or might wish to have.
If Governor Brewer, Senator McCain and so forth wish to point out that there is a violent drug war going on in Mexico and that this needs to be of concern to the United State because, amongst other reasons, there are concerns that the violence could work its way across the border, those are legitimate statements.
What they cannot do, and yet continue to do, is to speak as if this has already happened.  Yes, there is crime in Arizona (as, sadly, is the case everywhere).  Yes, there were two high profile crimes linked to illegal border crossing (a rancher was killed in one event and deputy sheriff in another).  However, there is no evidence of spill-over violence to date (thankfully).  To speak as if there is for the purpose of pandering to/stoking the fears of Arizonans for electoral gain is simply irresponsible.
Facts should matter.