Rich-Poor Divide
The Telegraph's chief political commentator sees moral decay at the top as well as the bottom.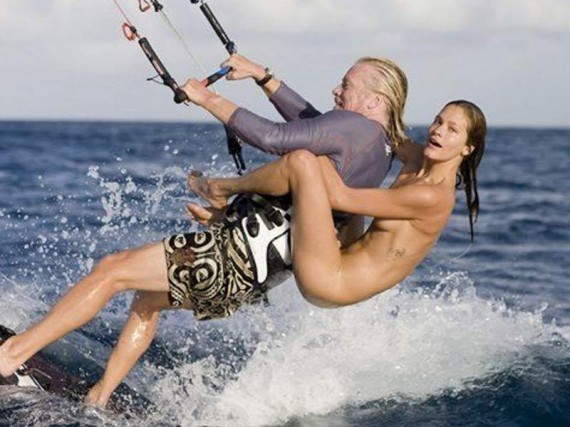 Telegraph chief political commentator Peter Oborne is a bit over-the-top in an article titled "The moral decay of our society is as bad at the top as the bottom." But he makes some interesting points nonetheless.
He begins:
David Cameron, Ed Miliband and the entire British political class came together yesterday to denounce the rioters. They were of course right to say that the actions of these looters, arsonists and muggers were abhorrent and criminal, and that the police should be given more support.

But there was also something very phony and hypocritical about all the shock and outrage expressed in parliament. MPs spoke about the week's dreadful events as if they were nothing to do with them.

I cannot accept that this is the case. Indeed, I believe that the criminality in our streets cannot be dissociated from the moral disintegration in the highest ranks of modern British society. The last two decades have seen a terrifying decline in standards among the British governing elite. It has become acceptable for our politicians to lie and to cheat. An almost universal culture of selfishness and greed has grown up.
This is moral equivalence at its most absurd and it continues throughout the piece. A "selfishness and greed" that extends to wanting to keep the money one has earned for oneself is quite different, indeed, from one that involves  helping oneself to other people's property through mayhem.
But, again, beneath the silliness there's a legitimate argument.
It is not just the feral youth of Tottenham who have forgotten they have duties as well as rights. So have the feral rich of Chelsea and Kensington. A few years ago, my wife and I went to a dinner party in a large house in west London. A security guard prowled along the street outside, and there was much talk of the "north-south divide", which I took literally for a while until I realised that my hosts were facetiously referring to the difference between those who lived north and south of Kensington High Street.

Most of the people in this very expensive street were every bit as deracinated and cut off from the rest of Britain as the young, unemployed men and women who have caused such terrible damage over the last few days. For them, the repellent Financial Times magazine How to Spend It is a bible. I'd guess that few of them bother to pay British tax if they can avoid it, and that fewer still feel the sense of obligation to society that only a few decades ago came naturally to the wealthy and better off.
The same can be said in the United States, of course. Leaving aside the notion that conspicuous consumption is "repellent" or that it's really any of our business how the well-off choose to spend their money, it's true that noblesse oblige has become a quaint notion. Presumably, this is largely a function of today's rich quite often having earned rather than inherited their money and thus believing their station has been earned rather than a happy accident of birth.
It's also part of a larger trend throughout the social structures of insularity and a lack of sense of obligation to other. One sees it on the roads, at restaurants, in lines at the coffee shop or supermarket–pretty much everywhere. People are in their own world's, isolated from their fellow man by electronic devices and oblivious to the concerns of others.
Yet we celebrate people who live empty lives like this. A few weeks ago, I noticed an item in a newspaper saying that the business tycoon Sir Richard Branson was thinking of moving his headquarters to Switzerland. This move was represented as a potential blow to the Chancellor of the Exchequer, George Osborne, because it meant less tax revenue.

I couldn't help thinking that in a sane and decent world such a move would be a blow to Sir Richard, not the Chancellor. People would note that a prominent and wealthy businessman was avoiding British tax and think less of him. Instead, he has a knighthood and is widely feted. The same is true of the brilliant retailer Sir Philip Green. Sir Philip's businesses could never survive but for Britain's famous social and political stability, our transport system to shift his goods and our schools to educate his workers.

Yet Sir Philip, who a few years ago sent an extraordinary £1 billion dividend offshore, seems to have little intention of paying for much of this. Why does nobody get angry or hold him culpable? I know that he employs expensive tax lawyers and that everything he does is legal, but he surely faces ethical and moral questions just as much as does a young thug who breaks into one of Sir Philip's shops and steals from it?
Now, again, Oborne weakens his argument by cheap equivalencies. It is, however, quite reasonable to wonder if Branson and Green don't owe something to the UK and its people for providing the infrastructure that allowed them to have a chance to become fabulously successful. We can, of course, debate how much they owe and whether there's a rate of taxation that exceeds the social bargain. But Branson, at least (I confess to not knowing much about Green) seems to be enjoying a decent reward for his efforts.