RNC: Michael Steele Not Going Anywhere
It looks like we'll have at least five more months of Michael Steele gaffes to look forward to.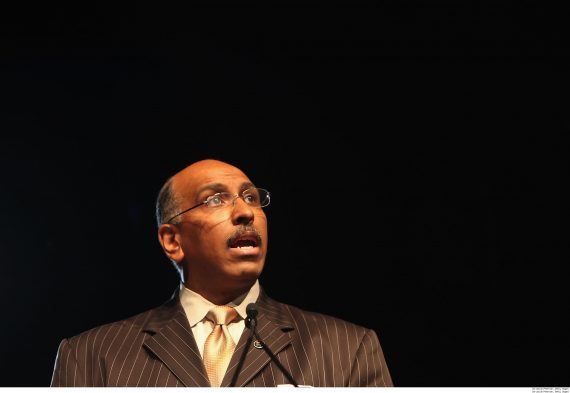 The RNC is attempting to put an end to speculation over the fate of Michael Steele after his latest series of controversial remarks:
Despite numerous calls for his resignation over comments made criticizing the war effort in Afghanistan, Republican National Committee Chairman Michael Steele will not step down, RNC spokesman Doug Heye confirmed Tuesday.

Steele will stay on as the head of the committee amid criticism from Senate Republicans who took to the airwaves over the weekend to condemn his comments that the war in Afghanistan could not be won.
This isn't entirely surprising. Removing Steele at this point would be disruptive for the party on the eve of what promises to be a very good election year. It would be rather pointless considering the fact that Steele's term ends in December and it's very unlikely that he'll be re-elected given what has been a rather disastrous tenure notwithstanding the electoral successes that Republicans have enjoyed since the low point of the 2008 election.
The only thing the GOP needs is for Michael Steele to keep is mouth shut for the next five months………….