Romney Campaign Moving To 'Cease Fire' On Health Care?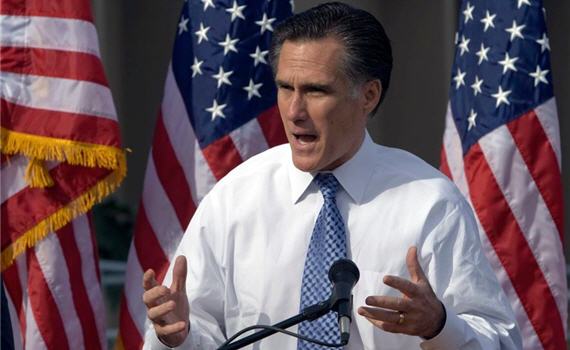 National Journal's Josh Kraushaar reports that the Romney campaign appears to be moving away from the health care debate in the wake of the Supreme Court's ruling:
In the aftermath of the Supreme Court health care ruling, the early conventional wisdom was that an unfavorable health care ruling at the court would be good for Republicans politically, even as it was a serious policy setback for conservatives. But that's not shaping up to be the case. Mitt Romney, after giving a brief statement decrying the decision, has been virtually silent on criticizing the health care law. He's been on vacation and his campaign has been giving off clear signals that it doesn't want to make health care a major part of the election.

(…)

For an issue that's supposedly potent against Democrats, Romney's campaign is declaring a cease fire. This, even as the law polls unfavorably and it proved to be a motivating force for Republicans and disaffected independents in the 2010 midterms.

It's becoming clear that Romney has decided to focus on the economy at the expense of everything else, even issues that could play to his political benefit. He's avoided criticizing the administration's handling of the botched Fast and Furious operation, even as it threatens to become a serious vulnerability for the president. He's been silent in responding to Obama's immigration executive order, not wanting to offend receptive Hispanics or appear like a flip-flopper. He appears more likely to tap a safe, bland running mate like Ohio Sen. Rob Portman or former Minnesota Gov. Tim Pawlenty who won't do him any harm but won't benefit him much either. If the economy continues to sputter, that safe strategy might be enough. If not, his options are limited.
Rick Klein notes:
Rick Santorum, surely, is somewhere smiling. This is what he was warning about when he labeled Mitt Romney the "worst Republican" to take on President Obama – Romney is automatically weaker in leveling critiques on health care, as evidenced by his campaign's unwillingness to call the penalty for not obtaining insurance a "tax." This deflates some GOP messaging, but it may have needed puncturing. The fee/penalty/tax will only apply to a tiny sliver of voters, as Romney knows first-hand. And to the extent that not calling it a tax leaves Republicans focused on the economy, rather than the now-upheld health care law, the party will be better-positioned to appeal to undecided voters. As the new ABC News/Washington Post poll out today shows, it's not as if Romney health care plans are any more popular than Obama's — quite the opposite.
Given the polls that we've seen since the decision came down, including the ones I made note of this morning, this is probably a wise strategy. The economy is going to be the top issue in this election, and Romney does himself no favors by distracting himself from it. We are likely to see this issue playing itself out more in down-ballot races than the Presidential races, especially in Senate races where both sides will likely be pointing out that fact that majority control of the Senate means the Republicans will be able repeal most, if not all, of the PPACA. At the top of the ticket, though, I suspect we'll see both candidates focused like a laser beam on the economy.
Note: I added a question mark to the post title only because the Romney campaign itself has not confirmed this change in strategy.