Ronny Jackson Withdraws Nomination As Veterans Affairs Secretary
Not unexpectedly, Ronny Jackson has withdrawn his nomination to be Secretary of Veterans Affairs.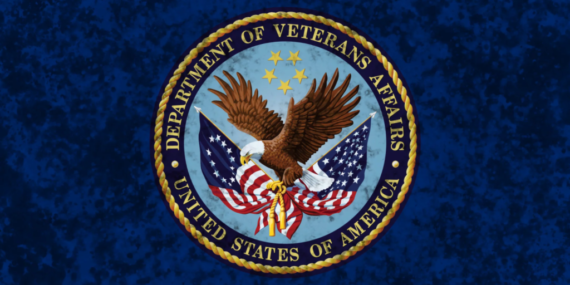 After mounting allegations of improper behavior, Ronny Jackson has withdrawn his nomination to be Secretary of Veterans Affairs:
WASHINGTON — The White House withdrew the nomination of Dr. Ronny L. Jackson, the White House physician, to lead the Veterans Affairs Department on Thursday after lawmakers went public with a torrent of accusations leveled against him by nearly two dozen current and former colleagues from the White House medical staff.

In a statement released Thursday morning, Dr. Jackson announced that he was withdrawing his name for consideration to be the secretary of Veteran Affairs.

"Unfortunately, because of how Washington works, these false allegations have become a distraction for this president and the important issue we must be addressing — how we give the best care to our nation's heroes," Dr. Jackson said in a statement provided by the White House press office.

He said that the charges against him were "completely false and fabricated."

Within minutes of the withdrawal, President Trump lamented the loss of his nomination and vowed retribution against Senator Jon Tester of Montana, the top Democrat on the Senate Veterans Affairs Committee.

"He's an admiral, highly respected, a real leader," Mr. Trump said of Dr. Jackson in a telephone call to "Fox and Friends." "And I watched Jon Tester of Montana, a state I won by over 20 points, they love me and I love them. Jon Tester, I think this is going to cause him a lot of problems in his state. He took a man who is an incredible man, an incredible man" and smeared him.

"These are all false accusations," Mr. Trump said. "These are false. They're trying to destroy a man."

The White House did not immediately announce a nominee to replace Dr. Jackson. His withdrawal ensures that the department, which employs more than 370,000 people and includes vast health and benefits systems, will remain without a permanent leader for at least weeks to come.

The concerns raised on Capitol Hill over Dr. Jackson's nomination were bipartisan and emerged after the Senate Veterans' Affairs Committee interviewed more than 23 people, including current and former military personnel, who had worked alongside him. The accusations included a hostile work environment, the improper dispensing of prescription drugs to White House staff and reporters during official travel, and intoxication while traveling with the president.

The White House had initially moved to defend Dr. Jackson against what officials there called "ugly" abuse and false accusations. And he indicated repeatedly in interactions with reporters that he intended to stay the course.

But the nomination was clearly in peril when the top senators on the committee announced on Tuesday that they would postpone a confirmation hearing for Dr. Jackson scheduled for the next day, pending further investigation.
Here's Dr. Jackson's full statement:
One of the greatest honors in my life has been to serve this country as a physician both on the battlefield with United States Marines and as proud member of the United States Navy.

It has been my distinct honor and privilege to work at the White House and serve three Presidents.

Going into this process, I expected tough questions about how to best care for our veterans, but I did not expect to have to dignify baseless and anonymous attacks on my character and integrity.

The allegations against me are completely false and fabricated. If they had any merit, I would not have been selected, promoted and entrusted to serve in such a sensitive and important role as physician to three presidents over the past 12 year

In my role as a doctor, I have tirelessly worked to provide excellent care for all my patients. In doing so, I have always adhered to the highest ethical standards.

Unfortunately, because of how Washington works, these false allegations have become a distraction for this President and the important issue we must be addressing – how we give the best care to our nation's heroes.

While I will forever be grateful for the trust and confidence President Trump has placed in me by giving me this opportunity, I am regretfully withdrawing my nomination to be Secretary for the Department of Veterans Affairs.

I am proud of my service to the country and will always be committed to the brave veterans who volunteer to defend our freedoms.
As I said this morning, Jackson never should have been nominated for this position regardless of the veracity of the allegations against him that have become public over the course of the past week. Simply put, while he may be a fine physician with a distinguished Naval career, there's simply no evidence to suggest that he has anything approaching the kind of administrative experience that is needed for someone who would be heading the second largest department in the Federal Government. Once those allegations came out, though, it was clear that the nomination was imperiled to say the least. This became apparent when even several Republican Senators became critical of the pick in statements to the press during the course of this week.
According to reports, Jackson will return to his position in the White House. Given these allegations, though, it strikes me that there at least needs to be an investigation about these reports and the question of whether or not he should continue to hold that position, or whether he should potentially be subjected to disciplinary by the appropriate medical licensing board(s) and/or the United States Navy regarding the conduct alleged. That, however, is an issue for another day.